UBC commitment to training continues
Posted by
on
If you're heard UBC General President Doug McCarron talk to a group of carpenters, you know how much he emphasizes the need for training in our industry and our union. The commitment to constantly upgrade our training facilities and our training programs is clear to anyone who visits the International Training Center in Las Vegas.

That work is ongoing throughout the country. Within the New England Regional Council, work has been done to establish or upgrade facilities in all six New England states.

The latest efforts to upgrade facilities come from the North Central States Regional Council, whose training program is building two new training centers, one in Rochester, Minnesota, the other in Sioux Falls, South Dakota.

Ground was broken on the 16,000+ square foot Rochester project on Monday. The following day, the NCSRC broke ground on a similar-sized facility in Sioux Falls.

The North Central States training program--a partnership of the North Central States Regional Council of Carpenters and signatory contractors from throughout the region--will spend more than $2 million on each of the projects.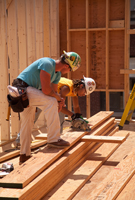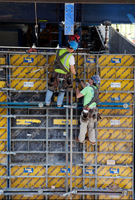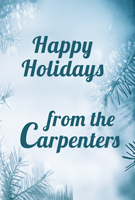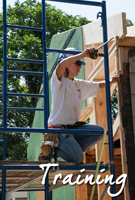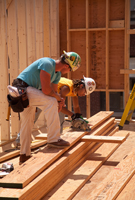 Featured Posts:
browse POSTS BY CATeGORY: