Affordable housing HQ opens, with help from NERCC
Posted by
on

Union Carpenters joined Dorchester residents and Boston Mayor Thomas Menino at the grand opening of the new headquarters for the Massachusetts Affordable Housing Alliance. In addition to using 100% union contractors on the project, MAHA received the benefit of donated labor by carpenter apprentices from the New England Carpenters Training Center.
Under the supervision of instructors from the NECTC, more than 100 apprentices worked to install the exterior skin of the building over the course of several months. While on site, apprentices received training for and earned certifications for aerial lifts. They also received training on the cutting and installation of specialty exterior panels.
The Massachusetts Affordable Housing Alliance is a state-wide nonprofit group that advocates for investment in housing and offers educations programs for homebuyers.
The general contractor for MAHA's three story building was Lee Kennedy Co. of Quincy, which is a longtime signatory contractor with the New England Regional Council of Carpenters. MAHA will use the top two stories of the three story building, and rent out the other to offset operating costs. The 7,000 square feet of space they will use triples their previous office space and allows them to use their own classrooms, saving money and allowing them to expand programs.
The Quincy Patriot Ledger reported on the project in May.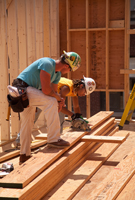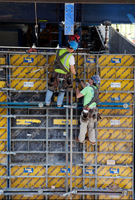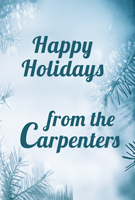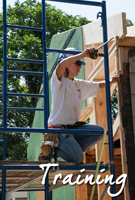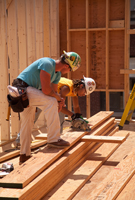 Featured Posts:
browse POSTS BY CATeGORY: