Union carpenters, contractor spread some holiday spirit
Posted by
on
Members of Carpenters Local 67 recently partnered with union contractor Commodore Builders to help a WWII veteran in need. John MacPherson, a Normandy combat vet from Boston, was having a difficult time paying all of his bills. The NBC Nightly News did a story last month about how he had to make regular decisions about whether to pay the utility bills or buy food. Help streamed in from across the country in the form of financial contributions and offers to help secure him better benefits.

Union Carpenters and Commodore Builders eagerly jumped in to help through the Americans for Veterans Organization. Commodore Builders donated materials, supplies, and equipment and the manpower was donated by Local members. The group of volunteers included journeymen, apprentices, stewards, and some Veterans who joined the union through the Helmets to Hardhats program.

Carpenters did some basic weatherization on John's house to help keep the heating bills under control. In the spring they will return to install replacement windows and complete some other projects.

The UBC has strong ties to the armed forces, with many members themselves being veterans and many more coming into the union through the popular Helmets to Hardhats program. Helmets to Hardhats is a partnership between building trades unions and the armed services to help veterans get training and employment through unions after their service is complete.

Last night, NBC News ran a follow-up story on John and the folks who have come to his assistance. They visited John on the day union carpenters and Commodore were there doing their work. You can watch the video below.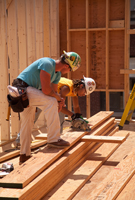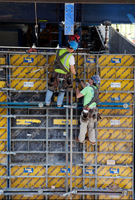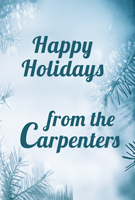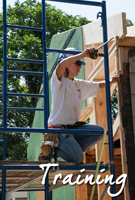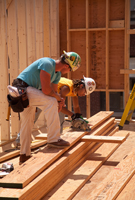 Featured Posts:
browse POSTS BY CATeGORY: