Conn AG supports workers in suit against National Carpentry
Posted by
on
Conn AG supports workers in suit against National Carpentry
Connecticut Attorney General Richard Blumenthal yesterday joined immigrant workers who are suing National Carpentry to recover thousands of dollars in wages they are owed. Thirty-four workers were not properly paid for work they performed for National on a luxury condo development in Stamford.

NERCC Organizers in several states have been watching and chasing National Carpentry in an attempt to protect workers and companies doing business with National. In the last decade, they have been one of the largest nonunion woodframe contractors in the region, but with very shady business practices. They have been a subcontractor for Avalon Bay, one of the largest residential developers in the country. The company has taken advantage of the "coyote" system to hire and move crews of easily exploitable immigrant workers. Workers are hired through various layers in an attempt to shield National from employer responsibilities.

In addition to their hiring and payment practices, the company has a troubling record when it comes to safety. In 2007, Oscar Pintado, a National Carpentry employee working on an Avalon Bay job in Woburn, fell 45 feet down and elevator shaft and was killed. National essentially disavowed Pintado, claiming he worked for another subcontractor. The fall was a result of inadequate safety procedures and came not long after OSHA had issued significant fines against the company for similar violations on another job in the area.

The Connecticut Department of Labor has been investigating the company since last year and has issued several Stop Work orders for the company??s failure to meet legal requirements. John Kirk, owner of National Carpentry, also faces unrelated criminal charges stemming from an assault on the Stamford jobsite.

At a press conference with the workers yesterday, Blumenthal said:

"Today's action requires courage and integrity by immigrants, overcoming fears about their own safety and security, to report wrongdoing. Whether or not they were actually undocumented, their employer perceived them as vulnerable and thought they could be exploited.

"The employer egregiously exploited its workers, hopeful or certain that they would be reluctant to report abuse for fear of retaliation or other consequences. Despite its promises, this company paid its workers less -- and sometimes nothing at all -- for physically draining 70-hour work weeks.

"These reprehensible practices allegedly jeopardized lives and livelihood -- denying hundreds of workers fair wages and employment opportunities. My office is working closely with state labor officials, who share my concerns, to prepare appropriate state action.

"Even if employees are undocumented, they are still protected by state and federal laws that require fair treatment of employees. We will fight vigorously to uphold the law in this case -- and others when employers prey on vulnerable men and women. Substandard pay or working conditions for some workers affects all workplaces."

A full press release from the Attorney General??s office can be read here.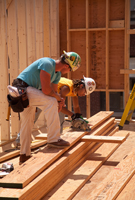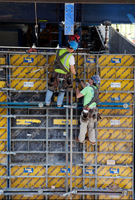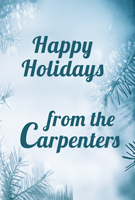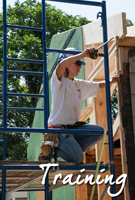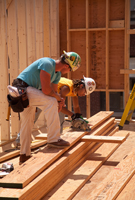 Featured Posts:
browse POSTS BY CATeGORY: