Posted by
on
The Mayo Group, a Boston-based developer, has been indicted by a Worcester Grand Jury on six counts, in relation to improper removal and handling of asbestos. The Massachusetts Attorney General brought the case.
January 23, 2009 - For immediate release:
Real Estate Investment Firm Indicted on Illegal Asbestos Removal Charges
WORCESTER Today, a Worcester County Grand Jury returned indictments against the Mayo Group Development LLC, for the improper removal of asbestos at a ten-story building in downtown Worcester. The Mayo Group, a real estate investment, development, and management company headquartered in Boston, was indicted on charges it violated the Clean Air Act for failure to file notices of asbestos removal with the Massachusetts Department of Environmental Protection (MassDEP) (2 counts), failure to comply with procedures for asbestos emissions control (2 counts), and improper disposal of asbestos waste (1 count).
The Mayo group has been the subject of investigation and protests by the New England Regional Council of Carpenters for a couple of years. Organizers have found immigrant workers being paid improperly, with taxes not being withheld. Despite pledges that they do and will hire contractors that comply with state and federal laws, the companies practices have been questionable.
The Grand Jury indictments of Mayo were front page news in the Worcester Telegram and Gazette, which has reported on problems with Mayo in the past. In October 2007 they ran a front page story including claims by NERCC that workers were improperly paid. The story included information from a worker on the site:
"One Mayo employee, who did not give his name, said outside the building that he is paid monthly by check and "sometimes" taxes are taken out."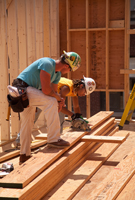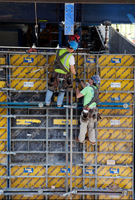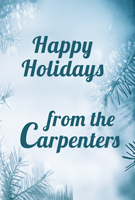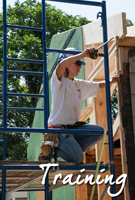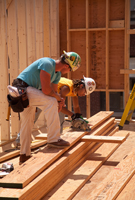 Featured Posts:
browse POSTS BY CATeGORY: