Krugman suggests Obama support unions
Posted by
on
New York Times columnist--and Nobel Prize winning economist--Paul Krugman published an open letter to President Barack Obama in Rolling Stone magazine. The letter provides some guidance to President Obama on the economic moves he should make to reverse the decline of the American economy.

Among other steps, he supports an inrease in unionization and recommends passage of the Employee Free Choice Act.

Universal health care, then, should be your biggest priority after rescuing the economy. Providing coverage for all Americans can be for your administration what Social Security was for the New Deal. But the New Deal achieved something else: It made America a middle-class society. Under FDR, America went through what labor historians call the Great Compression, a dramatic rise in wages for ordinary workers that greatly reduced income inequality. Before the Great Compression, America was a society of rich and poor; afterward it was a society in which most people, rightly, considered themselves middle class. It may be hard to match that achievement today, but you can, at least, move the country in the right direction.

What caused the Great Compression? That's a complicated story, but one important factor was the rise of organized labor: Union membership tripled between 1935 and 1945. Unions not only negotiated better wages for their own members, they also enhanced the bargaining power of workers throughout the economy. At the time, conservatives warned that wage gains would have disastrous economic effects ?? that the rise of unions would cripple employment and economic growth. But in fact, the Great Compression was followed by the great postwar boom, which doubled American living standards over the course of a generation.

Unfortunately, the Great Compression was reversed starting in the 1970s, as American workers once again lost much of their bargaining power. This loss was partly due to changes in the world economy, as major U.S. manufacturing corporations started facing more international competition. But it also had a lot to do with politics, as first the Reagan administration, then the Bush administration, did all they could to undermine the ability of workers to organize.

You can make a start on reversing that process. Clearly, you won't be able to oversee a tripling of union membership anytime soon. But you can do a lot to enhance workers' rights. One is to start laying the groundwork to pass the Employee Free Choice Act, which would make it much harder for employers to intimidate workers who want to join a union. I know it probably won't happen in your first year, but if and when it does, the legislation will enable America to take a huge step toward recapturing the middle-class society we've lost.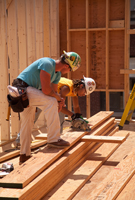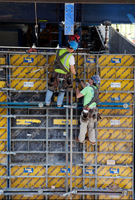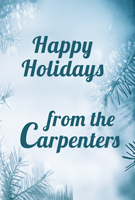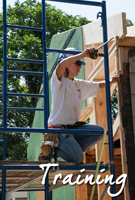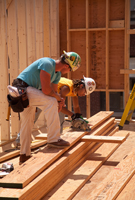 Featured Posts:
browse POSTS BY CATeGORY: