Five Subs on three AvalonBay sites hit for 1099, Wage violations
Posted by
on
The Massachusetts Attorney General??s Office today ordered five contractors to pay a total of more than $36,000 in fines and restitution for violation wage and hour laws and misclassifying workers as independent contractors. The violations all occurred on sites where the companies were working for AvalonBay Communities, Inc. The projects involved were in Lexington, Woburn and Hingham, Massachusetts.

AMC Building Construction LLC of Thorndike, MA agreed to pay a citation for violating laws regarding misclassification at the Lexington AvalonBay site. They have also agreed to a compliance plan with the Attorney Gernal??s office that allows the AG to monitor operations to ensure compliance.

National Carpentry Contractors, which has been based in Connecticut and Tennessee was cited for misclassification and failing to provide pay stubs. Their violations were found on AvalonBay sites in Woburn and Lexington, Massachusetts.

DaVinci Construction Company has also agreed to a compliance plan with the Attorney General??s office. After investigation of their practices at the AvalonBay project in Lexington. F.A. Construction of Revere was cited for violations at the Lexington Project. C&K Subcontractors of Fairfax, Virginia was cited for failing to provide records for inspection in regards to their work on the Hingham job.

The investigation was the result of a referral given to the Governor??s Joint Task Force on the Underground Economy and Employee Misclassification.

AvalonBay has long been under scrutiny for the way subcontractors on their sites conduct business. In late 2006, OSHA levied massive fines for safety violations on several cites in the region, but then rescinded them. Only months later, a worker on the Woburn site was killed in a fall resulting from dangerous conditions similar to the ones that had earned the fines.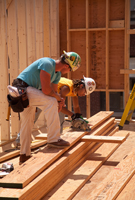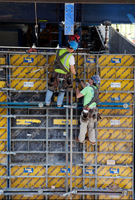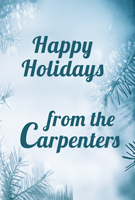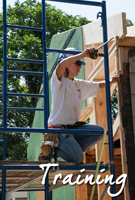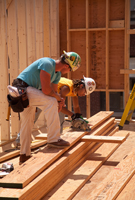 Featured Posts:
browse POSTS BY CATeGORY: