Carpenters Local 210 speaks out on National Carpentry
Posted by
on
Glenn Marshall, President of Carpenters Local 210 in Fairfield County, Connecticut, recently wrote a letter to the editor of the Stamford Advocate. It was published only weeks the news broke that National Carpentry's CEO John Kirk was arrested and arraigned on charges he cheated dozens of workers out of pay.
National Carpentry was also one of five subcontractors hired by AvalonBay that was cited for violations after an investigation by the Massachusetts Attorney General for violations on three AvalonBay sites in Massachusetts.
Marshall's letter focused on Harbor Point, a multimillion-dollar project in Stamford's South End. In discussing ongoing concerns there, he referenced National Carpentry. A portion of that the letter follows.
"I strongly believe our contractors and skilled workers can compete with any out-of-state competition as long as everyone obeys state and federal labor and tax laws. My greatest fear is that as the economy continues to spiral downward, construction users and developers will be tempted to use companies like National Carpentry Contractors, which recently worked on the East Side Commons condominiums on East Main Street and Glen View House on Glenbrook Road -- developed by Seth Weinstein of Hannah Real Estate Investors and Ray and Paxton Kinol of Stillwater Investments.

National Carpentry, based in Tennessee with an office now on High Ridge Road, has repeatedly appeared in The Advocate for all the wrong reasons. Back in March, the Connecticut Department of Labor issued numerous stop-work orders on the Stamford projects for the contractor's failure to pay workers' compensation insurance. And more recently, 34 workers on the same projects, with the support of the Connecticut Legal Services and Attorney General Richard Blumenthal, sued National Carpentry for failing to pay the workers more than $250,000 in back wages.

Mayor Malloy has worked diligently to revitalize Stamford's downtown with a combination of housing, retail and transit-oriented development, creating thousands of construction jobs for local contractors, workers and suppliers. But as the global economy continues its freefall, I worry Stamford will become the "city that works" for out-of-state contractors that illegally cut costs by flagrantly breaking state and federal labor and tax laws while the rest of us are left out in the cold."

Glenn Marshall
Fairfield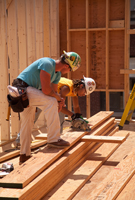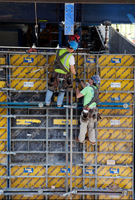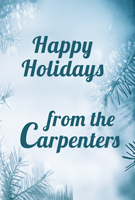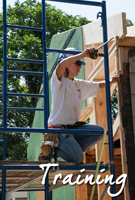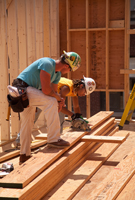 Featured Posts:
browse POSTS BY CATeGORY: