Posted by
on
Local 424 Business Agent Rick Braccia checked in with some goings-on in his area...

--StreetWorks, the Master Developer of Downtown Quincy is presenting their proposal to the City Council on Monday night at City Hall at 7:00 P.M.
The plan was presented to the Building Trades last week. Although the project isn't a solution to our immediate needs for jobs, the potential for development in Quincy is unbelievable.

--There is a public hearing on Thursday night (March 5) at the former Watson Library in Braintree. This is a joint hearing by Braintree and Weymouth officials to explore infrastructure improvement as a means of attracting business development to Weymouth Landing.

--Last Tuesday night, there was a meeting of the Braintree Town Council Ordinance Committee at which NERCC Director of Organizing Brian Richardson, Local 33 President John Murphy, and Rick Braccia testified in support of a responsible employer ordinance (REO). The town currently has an REO Policy, but this is merely a recommendation to contractors doing public work in the town. If Braintree adopts this as an ordinance, it give legitimate contractors a more level playing field. The response of the committee was overwhelmingly positive. The REO is being proposed by Councilor Tom Bowes.

--The next VOC meeting is on March 11. On the same night, we are asking Quincy residents to attend the Planning Board meeting at City Hall at 7:00 P.M. The Planning Board is going to reject an application by anti-union, developer Michael Corcoran, and it would be beneficial to have some applause in the audience. A few years back, Corcoran was the developer of the Cliffwalk Apartments on Willard St that we held rallies and a six month picket line on. That was the job with Plumbhouse as a GC. In case nobody recalls, Plumbhouse is the guy who has his trucks lettered "Merit Shop Builds Best."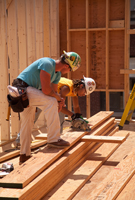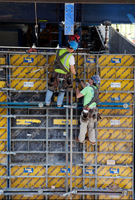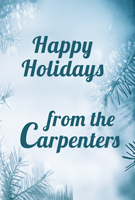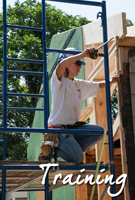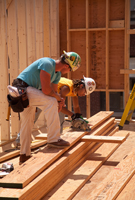 Featured Posts:
browse POSTS BY CATeGORY: