Posted by
on
WorkersCompCenteral.com posts a story that is a bit scary. While being the state was checking to see if workers were properly classified and covered by workers's comp, a power box exploded, hurting two. Luckily, they were covered by comp. Others weren't.


The Connecticut Division of Wage and Workplace Standards pulled 11 workers off of a Stamford, Conn., construction site last week after an electrical power box exploded and injured two others.

Division Director Gary Pechie said Friday his inspectors were on site at a refurbishing project at a downtown YMCA building when the box exploded last Tuesday.

They were conducting a routine check of JV Construction and Drywall as part of the division's sweep of Connecticut construction sites to verify workers' compensation coverage.

"Our people had to run out of the building because of the smoke," Pechie said. "It was ironic, because we were there checking to make sure they had coverage."

Pechie said the electricians suffered second-degree burns. One has been released from a local hospital and the other is expected to be released soon. Both workers were covered by workers' compensation for the project, which involves converting the old YMCA into a 99-room hotel.

But Pechie said inspectors ordered 11 other workers for JV Construction and Drywall off the site because they were identified as independent contractors.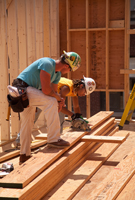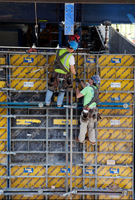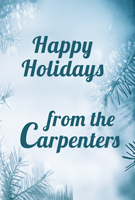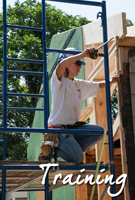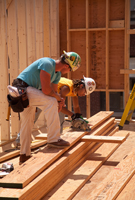 Featured Posts:
browse POSTS BY CATeGORY: