Obama speaks in favor of prevailing wages, unions
Posted by
on
The following question and answer is taken from a transcript of a Town Hall meeting President Barack Obama had at the Orange County Fair and Event Center in Costa Mesa, California on March 18, 2009.

Q I'm President of the State Building and Construction Trades Council of California, the umbrella organization for construction unions. I would like to thank you for your leadership on the stimulus package, and particularly for trying to get construction workers back to work.

But during the last eight years, the administration chose not to enforce the Davis-Bacon requirements, chose not to enforce wage and hour conditions, and many thousands of workers were denied the wages that they were legally entitled to. What can your administration do to make sure that people get the wages that they're entitled to in this terrible economic downturn?

THE PRESIDENT: Well, look, I have already said that we are going to promote Davis-Bacon. We think it is important that unions have the opportunity to organize themselves. (Applause.)

Now, you know, sometimes, you know, the business press says, oh, that's anti-business. And whenever I hear that I'm always reminded of what Henry Ford said when he first started building the Model T -- and he was paying his workers really well. And somebody asked him, they said, why are you paying your workers so well? He said, well, if I don't pay them well, they won't be able to buy a car.

Think about that. Part of the problem that we've had with our economy over the last decade at least is that -- well, there are a number of problems. Number one, it turns out that a huge amount of the growth that was claimed was in the financial services industry. And now we find out that a bunch of that stuff was just a paper growth that wasn't real and vanished as soon as somebody pulled the curtain.

Another part of the problem with our economy and the way it was growing was that wages and incomes for ordinary working families were flat for the entire decade. Now, I don't need to tell you this because you've experienced it in your own lives. You're -- just barely kept up with inflation while people at the very top -- and look, I'll be honest with you, because I'm now in that category -- we were seeing all the benefits.

So when I say that we should make it easier for unions to organize and observe Davis-Bacon, all I'm trying to do is to restore some balance to our economy so that middle-class families who are working hard -- (applause) -- they're not on welfare, they're going to their jobs every day, they're doing the right thing by their kids -- they should be able to save, buy a home, go on a vacation once in a while. You know, they should be able to save for retirement, send their kids to college.

That's not too much to ask for; that's the American Dream. And the only way we get there is if we have bottom-up economic growth instead of top-down economic growth. (Applause.) And that's why -- that's why the debate about this budget is so important.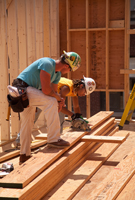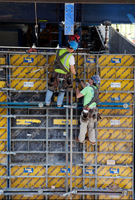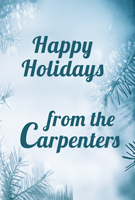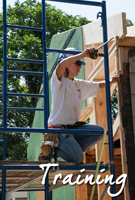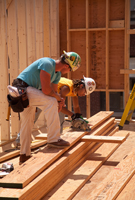 Featured Posts:
browse POSTS BY CATeGORY: