Union Carpenter featured on "All Things Considered"
Posted by
on
Dot Perta, a retired member of Carpenters Local 210, was featured in an interview segment of the NPR program "All Things Considered" with Connecticut affiliate WSHU. Perta is the first female carpenter to retire with a pension in Connecticut and will be one of 18 women honored for their careers in the Building Trades at an event on May 16.

You can listen to the interview on their website by following this link.

Perta and the women being honored are also the subject of a short documentary being produced by NERCC, which will premier at the event May 16th, 2009. A trailer for the piece is posted for viewing here on the NERCC blog or on YouTube with other NERCC video productions.

Tickets for the event are $35 each and include full dinner. Tickets can be purchased by contacting Sylvia Michetti of Carpenters Local 24 at 860-442-6655.

Check back here after the event for a look at the full documentary.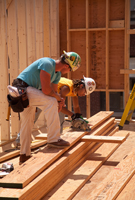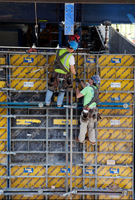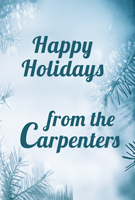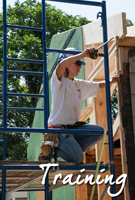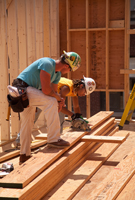 Featured Posts:
browse POSTS BY CATeGORY: