Menino cuts ribbon on Hendry Street
Posted by
on

The Mayor and media came out to Hendry Street in Dorchester again yesterday for a ribbon cutting on two formerly foreclosed properties that have been rehabilitated by union carpenter apprentices and union contractor Bilt-Rite. The event also served as a kick-off for the 30th season of "This Old House," which will film a similar project being done by a community group in Roxbury.
For five months, groups of carpenter apprentices have been volunteering their time and skills to completely redo the three family properties on one of Boston's hardest hit streets. Rather than going to Millbury for their required one week training session at the New England Carpenters Training Center, they have been working on Hendry Street under the supervision of Instructors Dana Bean and Brian Austin.
Next door to the two completed buildings are two more that are nearing completion. Bilt Rite, which is serving as the developer and general contractors, will sell the two completed properties soon. They are scheduling an open house for the properties to take place in the coming weeks.
Samuel Richards, who have lived in the neighborhood for close to 30 years, came out to watch the ribbon cutting and praised the efforts of the Mayor, Bilt-Rite and the apprentices.
"When I moved here, the buildings were in pretty good shape, there was only one bad one in the neighborhood," he said. "Things have gotten bad. This is a good start [for rebuilding the neighborhood].People don't get scared when they come by and see this work being done. It's beautiful."
Mayor Tom Menino, who's been a close partner with the Carpenters union on many projects in the community, noted how important the project was both for Hendry Street and symbolically, for the city.
"In the past, we've seen the bad spreading int he neighborhoods. Now we're seeing the good spreading," he said. "It's our dream to have them owner-occupied and affordable. We want them to have a good effect on people wo live next door. The caprenters did a great job. Today we'll have placed where poeple hcan live and have a very good home."
The properties are being offered with low interest rates and tax incentives. The intent is to have them sell as owner-occupied, which will enable a buyer to use two rental incomes to pay the mortgage and be on site to maintain the property. For more information, contact the company at 617- 541-9777.
The Hendry Street project is one of close to a dozen that union carpenters have completed in the neighborhoods of Boston and other communities in recent years. By volunteering their time and work, union apprentices make help cities and towns affordably build or rehabilitate properties in need of serious TLC. The union also demonstrates its commitment to building communities where members, and the future generation of trades workers, live.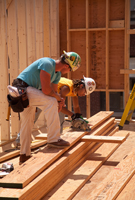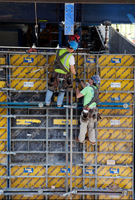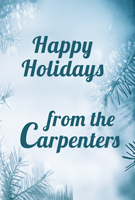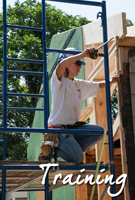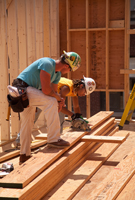 Featured Posts:
browse POSTS BY CATeGORY: