Posted by
on
Below is the text of a speech by Mark Erlich, Executive Secretary-Treasurer of the New England Regional Council of Carpenters to the annual meeting of the Eastern Seaboard Apprenticeship Conference in Boston, MA. The speech was scheduled to be given at an event this evening at the John F. Kennedy Library and Museum.

----

Thank you for having me here tonight. It??s a pleasure to be speaking at the annual ESAC conference. The setting here is beautiful and the surroundings are enjoyable, but all of us know we are meeting in very troubled times.

Our construction industry has always been a barometer of the health of our nation??s economy, and when the bottom dropped out last fall, our members were among the first to feel the pain and among those occupations that have felt it the deepest. Unemployment in the construction trades now averages between 20 and 30%--even higher in some areas and among some trades, but rarely lower. Architectural billings have plummeted in 2009, meaning that the prospects for the future are not that hopeful. If the architects don??t draw, we don??t build.

Certainly, the stimulus money will have some impact but I think less than some of us would have hoped. In an effort to be bi-partisan, the final allocation of the $787 billion package included $288 in tax cuts and only $27 billion in traditional infrastructure investment. We welcome every single one of those dollars, but I do not believe they will be enough to clear our benches.

If, as they say, crisis offers opportunities, then perhaps this period is an opportunity to understand how we got to this point, to re-think some of our nation??s underlying values, and to look at the work we do in new and better ways.

I read a recent article by Simon Johnson, former chief economist of the International Monetary Fund, the organization that works with financially troubled countries to get out from under economic crises. Johnson, representing a very mainstream organization, points out that the problems facing the United States are not unlike those of the so-called "banana republics" he dealt with at the IMF, where the problems were as much political as economic, where the ultimate obstacles involve the undemocratic control of their country??s economies.

According to Johnson, there is a "deeper and more disturbing similarity: elite business interests--financiers, in the case of the U.S.--played a central role in creating the crisis, making ever-larger gambles, with the implicit backing of the government, until the inevitable collapse."

For the past 25 years or so, finance boomed, starting with the Reagan years, and gaining strength with the deregulatory policies of the Clinton and bush administrations. Wall Street ran with the invention of securitization, interest-rate swaps, and credit-default swaps as sources of income. From 1973 to 1985, the financial sector had never earned more than 16 percent of domestic corporate profits. But in this decade, it reached 41 percent of all corporate profits. Pay rose just as dramatically. From 1948 to 1982, average compensation in the financial sector ranged between 99 percent and 108 percent of the average for all domestic private industries. From 1983, it shot upward, reaching 181 percent in 2007.

The American financial industry gained political power by promoting a belief system that what was good for Wall Street was good for the country. In a world that celebrates the idea of making money, it was easy to believe that the interests of the financial sector were the same as the interests of the country--and that the winners in that world knew better what was good for America than everyone else did.

But this belief system has proved empty and destructive. This is a time for all of us to ask: what is really important in our society? The glamor of money and celebrity or the value of hard work that is the bedrock of our nation??s strength? In the aftermath of 9/11, who in lower Manhattan led the efforts of rescue and recovery? Was it the celebrated investment bankers and fund managers who worked on Wall Street? No, it was the construction workers, cops, firefighters, and EMTs--all union members, by the way--who did the dirty work and possessed the skills to help New York and our country, begin a return to normalcy.

Unfortunately, a return to normalcy on Wall Street meant using workers?? pension funds and 401ks to bet the house on increasingly leveraged financial instruments. In the end, the house of cards came tumbling down and the ones who are paying the ultimate costs are America??s working families--the kinds of people who rescued those on Wall Street from the consequences of a terrorist attack.

What does all this have to do with our training mission? As members of the training community, it is our obligation to train our apprentices to become the most productive journeymen and women in the industry. In a highly competitive world, they need to be the best they can be, with a full array of skills. But they also need to become union citizens and our training programs need to include curricula on labor history, labor economics, and the rights and responsibilities of union members. They need to understand that it is not just enough to show up and put in an honest day??s work. They need to know that their futures and their families?? security depends on the strength of their union and their unions?? strength depend on their participation, support, and understanding of the issues.

They need to know that our society has seen an enormous growth in economic inequality since the 1970s and that trend coincides with the decline of union density. They need to know that, whereas 30 years ago the average American CEO earned about 30 or 40 times what an average worker earned, last year that CEO took home 344 times the typical worker??s pay. They need to know that in 2007, the top 50 hedge and private equity managers--the people who helped bring us our current situation--earned an average of $588 million, more than 19,000 times what an average worker earned.

They need to know that, contrary to popular mythology, our problems today were not caused by America??s workers or their unions. In fact, productivity is up 70% since 1980, while real wages have risen only 5% after inflation.

They need to know that it wasn??t always like this and that it doesn??t have to stay this way. For example, in 1955, America??s top 400 taxpayers paid three times more of their income in taxes than the top 400 of 2006. There used to be more of a sense that fairness, rather than unbridled competition, was the American way.

I once read a book that described the history of America as consisting of 3 different geometric shapes. Around the time of the transition from the 19th to the 20th century, America was like a pyramid, with a few wealthy people on the top and the rest of the population near the bottom. After World War II, things changed as a result of economic prosperity and the growth of the union movement. The country looked more like a diamond with a large middle class and smaller groups of very wealthy and very poor Americans. Today, we have more of a bottom-heavy hourglass with a larger group of wealthy Americans at the top, but a declining middle class as most Americans work harder and longer just to keep afloat.

Obviously, there are many differences between now and the "diamond" era, but one of the main ones is that the numbers of union members declined along with the political influence of labor organizations that fought for a nation based on valuing hard work and economic justice.

So when we think about training, we have to think about all aspects of a union industry. First, we have to teach the skills. But we also have to prepare our members for change--a constant in our modern lives. We need to view our crafts as occupations that will have to incorporate continuing lifelong education, i.e., journeymen upgrades as well as apprentice training. We have to adapt our curricula to reflect the new "green" techniques and technologies. We have to accommodate and welcome greater diversity in our workforce. The building trades have always been a pathway for bright and talented young people from all walks of life into the middle class. We are a nation of immigrants and we have to recognize that much of our future construction workforce may be coming from the new immigrant communities.

But above all, we need to build a set of values into our training. We need to remind our apprentices that they will be the ones who will build our society??s schools, roads and bridges, offices, and hospitals--and that should be a source of pride. We need to remind them that they are a key element of one of the most pivotal sectors of our nation??s economy; when they work, the economy is healthy. We need to tell them about the history of the labor movement, how virtually every social improvement in our country was a result of the progressive tradition of the labor movement.

And we need to ask them to be union citizens, to take on the great challenge of our time, to restore the role of unions as a counterweight to corporate greed and financial irresponsibility and as the central voice for economic justice in the united states.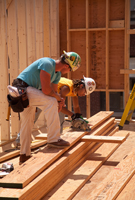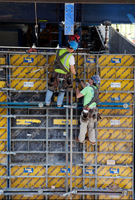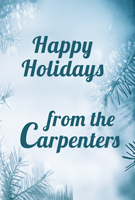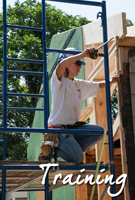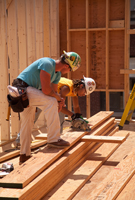 Featured Posts:
browse POSTS BY CATeGORY: