Local Member Dies in Tragic Fishing Accident
Posted by
on

Photo credit: Quincy Patriot Ledger
*Post updated 6/15/09

Carpenters in Massachusetts are in mourning following the tragic death of Brother Paul Pinto in a fishing accident.

Pinto joined Pile Drivers Local 56 nine years ago, transferring his book to Carpenters Local 624 in 2004. His is also a veteran commercial fisherman. His stepson, John Goggin, is an apprentice with Local 56.

Brother Pinto, 56, named his boat ??Distant Cries?? in honor of his son, Chris, who wrote frequent letters home during his two tours in Iraq. Pinto was killed when a pulley mechanism for the fishing boat??s dredge broke, causing a block to fall and strike him in the head. The boat was out 10 miles off the coast of Plymouth??s Gurnet Point when the accident happened.

The Plymouth harbormaster received a distress call from the first mate reporting that its captain had suffered a severe head injury. The Coast Guard dispatched a 25-foot response boat from Scituate and diverted two helicopters that were on a training exercise off Gloucester and Newburyport. The boat was the first to arrive at the scene, followed by the helicopters. One of the helicopters lowered a litter to pick up the injured fisherman.

Two rescue swimmers from the helicopter and crew members from the boat helped bring the litter onto the boat. Pinto was flown to Massachusetts General Hospital, where he was pronounced dead.

Pinto is survived by his sons, Christopher Pinto of Wareham and John Goggin of Carver; his daughters, Hillary Knight , Shelli-Rose McNamara and Emily Doss, all of Watertown and Meghan Francis of W. Warwick, RI. He was the loving brother of Lebon Pinto of Plymouth. He was the cherished grandfather of Tatum Knight, Riley Doss, Andrew Francis and Kaydence Pinto. Mr. Pinto also leaves his fiancée, Pam Weatherbee of Plymouth with whom he made his home.

A Mass will be celebrated at St. Mary Church in Plymouth on Tuesday morning, June 16th at 10:00 a.m. Friends may call at the Cartmell Funeral Home, 150 Court St., Plymouth on Tuesday from 8:45 to 9:45 a.m. Burial will follow at Vine Hills Cemetery, Plymouth.

We offer our condolences to the family, friends and union brothers and sisters mourning the tragic loss of Paul.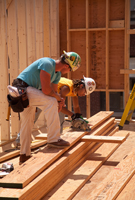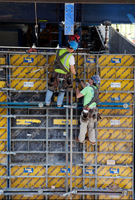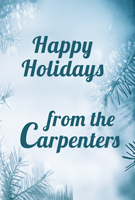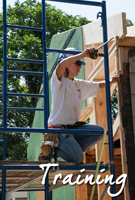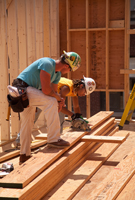 Featured Posts:
browse POSTS BY CATeGORY: