Union statement on carpenter strike in Rhode Island
Posted by
on
The New England Regional Council of Carpenters and Rhode Island Local 94 released the following statement regarding the current strike.

On June 20, nearly four hundred members of Carpenters Local 94 unanimously voted to reject the final offer of the Rhode Island AGC for a new collective bargaining agreement. The previous four-year agreement expired on June 7. At that time the AGC representatives were unable to determine who had the authority to bargain on behalf of the employer association, so the union agreed to a two week extension.

On Friday, June 19, employer representatives submitted a final offer which they insisted be presented to the union??s membership.

In the wake of the membership vote, the Carpenters Union stands ready to continue negotiations at any time. The Union believes it is not in the best interests of either party or the state??s construction industry to negotiate in the media and calls on the employers to return to the bargaining table and finalize a mutually acceptable contract so that carpenters across Rhode Island can return to work.

Though many union carpenters are on strike, carpenters employed on construction projects governed by project labor agreements (PLA) continue to work as well as those employed by the dozens of construction employers who have expressed a desire to continue working with the union by signing interim agreements with the union.

The Carpenters union has always enjoyed a cooperative and professional relationship with the AGC and all construction employers in the state of Rhode Island. Through cooperative training and benefit programs, we have worked to train and retain the best trades workers in the industry. It is through this partnership that union contractors have been able to produce the highest quality work at competitive prices for their clients. The Union looks forward to returning to the bargaining table and re-establishing that partnership with the AGC.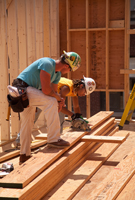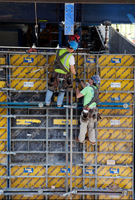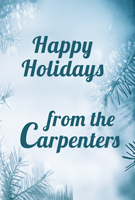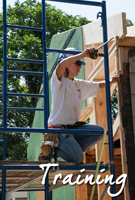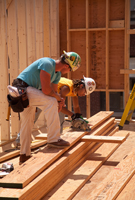 Featured Posts:
browse POSTS BY CATeGORY: