Viewing: All Entries
Labor day coverage
Posted by
on
A couple of local news outlets included NERCC staff in their coverage of Labor Day. The Quincy Patriot Ledger talked with and quoted Executive Secretary-Treasurer Mark Erlich for a story posted here.

The Worcester Telegram Gazette quoted Carpenters Local 107 Business Manager Jack Donahue in their story.
Window Installation Begins
Posted by
on


Last week, window installation began at the Carpenters Center. A composite crew of carpenters and glazers working for Sunrise Erectors began installing punched opening windows on the second floor.




Aluminum window frame installation continues throughout the building. The lightweight gauge of the aluminum frame requires it to be installed to the wall assembly (metal stud, Dens Glass, air/vapor barrier) first. Once the the frame in place the carpenters and glazers can install and seal the glass within the frame.




To ensure proper layout, crews work from the corners of the building and work inward to the center.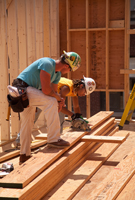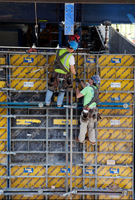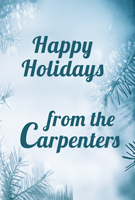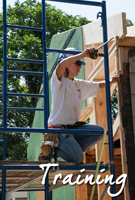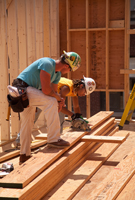 Featured Posts:
browse POSTS BY CATeGORY: