NERCC endorses Coakley for US Senate
Posted by
on
Boston, MA ?CThe New England Regional Council of Carpenters and affiliated Local Unions in Massachusetts are proud to announce the endorsement of Attorney General Martha Coakley in the Democratic primary for United States Senate. Representatives of NERCC and Local Unions voted to endorse Coakley following meetings with other Democratic candidates

"Martha Coakley??s dedication to Massachusetts?? workers has been exemplary and we are honored to offer her our endorsement," stated Mark Erlich, Executive Secretary-Treasurer of the New England Regional Council of Carpenters. "In her work enforcing the wage and hour and employee misclassification laws, Martha Coakley has been a leader in making sure that Massachusetts is and continues to be a safe and rewarding place to work, start a business, and raise a family."

"I am honored to have the support of the New England Regional Council of Carpenters," said Attorney General Coakley. "Our economy cannot thrive without the critical work done by the carpenters across Massachusetts. They construct the houses our families turn into homes and the buildings our companies turn into prospering places of business. In Washington, I will continue to stand up for Massachusetts?? working families by fighting for the Employee Free Choice Act and working towards health care reform that provides a viable public option."

The union gave careful consideration to all candidates in the primary before making a final endorsement.

??Michael Capuano is a tremendous Representative for the 8th District and the residents of the Commonwealth,?? said Erlich. ??He was well received at our meeting and we look forward to continuing our very strong relationship and productive relationship with him.??

Coakley, 56, was born in Pittsfield, MA, and raised in North Adams. She became Massachusetts?? first female Attorney General in January 2007. Since then she has protected workers and achieved record recoveries for employees and the Commonwealth in enforcing the Massachusetts wage and hour laws. In addition, she has established herself as a leader on a variety of issues affecting Massachusetts residents, including addressing the foreclosure crisis that has plagued families in Massachusetts.

The New England Regional Council of Carpenters (NERCC) includes over 24,000 carpenters, pile drivers, shop, millmen, and floor coverers across New England, including almost 11,000 in Massachusetts. It is the regional governing body for the United Brotherhood of Carpenters and Joiners of America, serving 26 Local Unions in the six New England states. Through its partnership with more than 1,200 signatory construction managers, general contractors and carpentry subcontractors, the NERCC fights for fairer wages and better working conditions for both union and nonunion carpenters.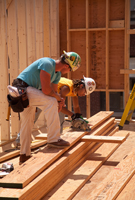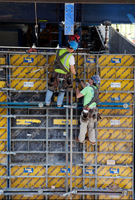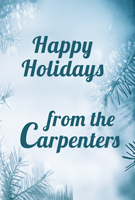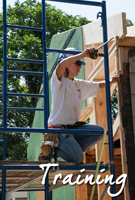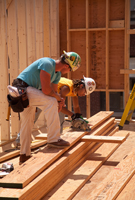 Featured Posts:
browse POSTS BY CATeGORY: