NERCC Election inforamtion
Posted by
on
The standing NERCC Election Committee consists of Dick Nihtila (Chariman), Chris Shannon, Martin Alvarenga, John Leavitt, John Cunningham, Nick DiGiovanni, Jason Garand, Charlie Johnson, Bruce Lydem and Paul Hughes.

The following notice--published in the New England Carpenter magazine in accordance with UBC election notification rules--contains guidelines for the election.

In accordance with Section 5 of the Council by-laws, officers of this Council shall be nominated and elected by the delegate body of the Council. Any UBC member of a Local Union in the jurisdiction of the NERCC and who meets the eligibility requirements provided in Section 31-D and 44-G may seek nomination and election for any available position and must be working within the bargaining unit represented by their Local Union or employed full time within the framework of the United Brotherhood of Carpenters to be eligible.

In order to be eligible, "A member must have been twelve (12) consecutive months a member in good standing immediately prior to nomination in the Local Union and a member of the United Brotherhood of Carpenters and Joiners of America for 2 consecutive years immediately prior to nominations."

The Constitution and Laws of the United Brotherhood shall govern the nomination, election and installations of officers.

Officers to be nominated and elected at this meeting shall include Executive Secretary-Treasurer*, President, Vice President, Warden, Conductor, three (3) Trustees, and five (5) Executive Committee Members. The terms of these officers shall expire in September 2013 in accordance with Section 5 (C) of the council by-laws. If there should be a tie for any offices(s), there will be an election that same day for that office(s) only, unless the candidates agree to a coin toss.

The installation of Council officers shall take place immediately following the election on the day of the election.

*Section 8 (B) of the by-laws of the New England Regional Council of Carpenters reads: "The Executive Secretary-Treasurer, by virtue of election to his or her office, shall automatically be deemed as an elected Delegate from the Council to the conventions or meetings of the United Brotherhood, State Building and Construction Councils, Labor Federations, and any other organizations, conferences or meetings with which the council may participate or become affiliated with."

CORRECTION: Earlier this week, Bruce Lydem stepped down from the Election Committee and was replaced by Margaret Conable.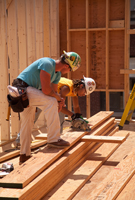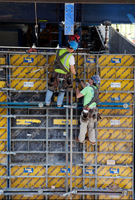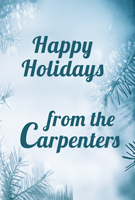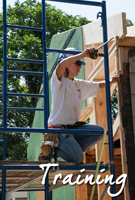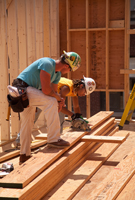 Featured Posts:
browse POSTS BY CATeGORY: