Former Wood Structures Carpenters sue
Posted by
on

press release

Employees Seek Severance And WARN Act Pay

Five former Wood Structures employees and the union which represented most of the hourly employees at the company??s Saco and Biddeford locations have filed a class action lawsuit against Roark Capital for damages arising out of the sudden closing of the plant last March. The suit, which was filed in the federal district court in Portland on September 8, seeks to hold Roark Capital liable for severance pay under the Maine Severance Pay Act and for 60 days?? pay under the federal Worker Adjustment and Retraining Notification Act, commonly known as the WARN Act. Roark Capital is based in Georgia and bought the Wood Structures plants in 1995.

On March 16, 2009, Wood Structures President Frank Paul informed employees without any prior notice that the company was filing for bankruptcy and that the employees should pick up their belongings, go home, and not report until further notice. Two days later, Wood Structures advised the employees by letter of a ??permanent layoff.?? Roark Capital subsequently sold Wood Structures to Boise Cascade, which has reopened the plant but rehired only a few of the hourly employees and a limited number of the former non-union staff.

The five employees who filed the suit, Stanley ??Duke?? Bennett, Richard Howard, Susan Welch, Aaron Vance, and Warren deWildt, include former non-union sales, design, and administrative personnel as well as production workers represented by Carpenters Union Local 1996. The employees had worked at Wood Structures from 8 to 37 years. At the time of the plant closing, Wood Structures employed approximately 180 employees and was one of the largest employers in York County.

According to the Complaint, as the parent company of Wood Structures, Roark Capital is liable for one week of pay for every year of service to employees who had worked at Wood Structures for at least three years under the Maine Severance Pay Act. In addition, the Complaint alleges that under the federal WARN Act, Roark Capital should have provided the employees with at least 60 days?? notice of the plant closing. The workers and the Carpenters Union are represented by Attorneys Jeffrey Neil Young at McTeague Higbee in Topsham, Maine and Maria Fox of the Law Office of Maria Fox in Portland.

Fox stated, ??Maine??s Severance Pay Act was enacted to provide protection for workers in exactly the situation faced by these employees ?C where a company shuts down due to bankruptcy yet the parent company is solvent. The WARN Act requires that all employees ?C no matter how long they have worked for a company ?C be given 60 days?? notice before a plant closing. Wood Structures?? employees received no notice and no severance pay.??

Young stated, ??Wood Structures employed a large number of employees who worked for the company for many years and who produced a quality product. Not only did their dedication to the company warrant better treatment, but the law requires it. Large employers in this day and age don??t have the right to herd employees into a room like cattle and tell them without notice that their work lives are over. Roark Capital could have or should have seen this day coming and federal law required that it give the employees at least 60 days?? notice so that the employees could prepare for the end of their employment at Wood Structures. Moreover, Maine law required Roark Capital as Wood Structures?? parent company to pay the workers a week of pay for every year of service. Maybe there is no such requirement in Georgia, but this is Maine.??

One of the Plaintiffs, Stanley ??Duke?? Bennett said, ??I loved my job at Wood Structures and worked there for 27 years. It was devastating to come in to work on March 16th and be told to go home. I feel completely lost without my job and still haven??t been able to find other work.?? Bob Burleigh, the representative of the Carpenters Union, declared, ??Every aspect f the treatment these employees received turns your stomach. It has become abundantly clear that Roark Capital was only interested in lining its own pockets at the expense of the workers, both union and non-union. Roark Capital??s claims of empathy for the workforce are not supported by its actions before, during and after the bankruptcy filing. Hopefully, this lawsuit will bring a small measure of justice and relief for these workers.??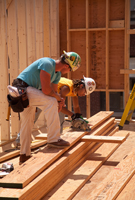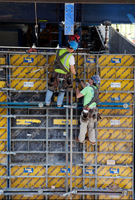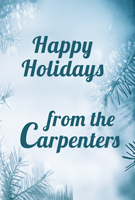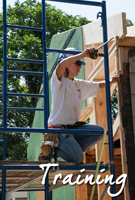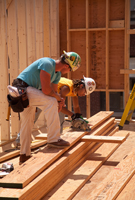 Featured Posts:
browse POSTS BY CATeGORY: