Snow job by Kal-Vin at Stowe?
Posted by
on
Kal-Vin Construction Management has run into more bad publicity, this time in Vermont, where they have been hired to perform work at Stowe Mountain Resort??s Spruce Peak project. The Stowe Reporter ran a story on Thursday after NERCC organizers and members were handing out leaflets questioning the use of Kal-Vin at the resort by the general contractor, Pizzigalli Construction. (Stowe Reporter requires free registration)

The leaflet brought to light the fact that Stowe Mountain Resort is owned by AIG, the now-infamous financial services company which was given direct payments or credit lines of more than $150 billion. Interesting that AIG continued to pay out a similar amount in retention payments and bonuses to employees and then a company notorious for cutting corners on carpenters by skirting tax and insurance laws does work for them.

The company, which operates under the names Kal-Vin, GNPB and Northrock, has apparently changed strategies and is now using more of a ??no comment?? strategy when dealing with unpleasant media inquiries. They refused to comment for the Stow Reporter story.

Just two weeks ago, when a story was being reported about their use of subcontractors who misclassify workers, a spokesperson would not deny the allegation, saying only they ??couldn??t speak on that.??

Also last month, one of their subcontractors working on a Hyatt Place in Montville, Connecticut??Matrix Interior Construction??was issued a Stop Work order for violations of workers compensation and independent contractor laws. An owner of that company has also been involved in a major drug case, after he sold oxycontin to undercover law enforcement agents.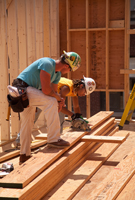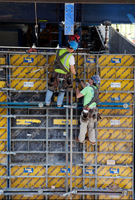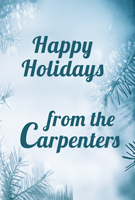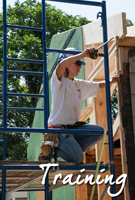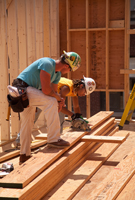 Featured Posts:
browse POSTS BY CATeGORY: