Carpenters Going Green: Point Breakdown Category 5- Indoor Environmental Quality
Posted by
on
9 points Attained

Prerequisite - Environmental Tobacco Smoke Control ?C the entire building has been designated as non-smoking. Any exterior smoking must be 25 feet away from entries, outdoor air intakes and operable windows.

1. Outdoor Air Delivery Monitoring ?C the building is designed with a permanent CO2 monitoring system in all higher occupancy spaces

2. Increased Ventilation - designed to comply by allowing the mechanical system to provide breathing zone outdoor air ventilation rates and at least 30% above the minimum rates

3. Construction IAQ Management Plan ?C During Construction Suffolk Construction is committed to implementing a construction IAQ management plan in accordance with LEED requirements

4. Low-Emitting Materials ?C Adhesives and Sealants (VOC limits) Specified adhesives and sealants that comply with the South Coast Air Quality Management District Rule #1168 and Green Seal Standard

5. Low-Emitting Materials ?C Paints and Coatings (VOC limits) Project uses paints and coatings inside the building envelope that complies with the Green Seal Standard GS-11 for paints and primers Standard GS-03 for anti-corrosive paints and the South Coast Air Quality Management District Rule 1113 for finishes, stains, and sealer




6. Low-Emitting Materials ?C Carpet Systems (CRI Green label program and VOC limits). The project uses carpets and carpet cushions that meet the testing and product requirements of the Carpet and Rug Institute??s Green Label Plus Program. All of the carpet??s adhesives will meet VOC limits.




7. Low-Emitting Materials ?C Composite Wood and Agrifiber Products - Will not use composite wood and agrifiber products that contain urea-formaldehyde resins inside the building??s envelope.

8. Lighting ?C individual controls for 90% of occupants. There are lighting controls for every regularly occupied space. Private and shared offices have two-level occupancy sensors, individual workstations have flexible, integrally-switched task lights, and classroom/conference spaces have multiple levels of switch controls to allow for adjustment of lighting levels in accordance with the activity.




9. Thermal Comfort Design - targets to maintain 75 degrees and 50% relative humidity in the summer and 72 degrees in the winter.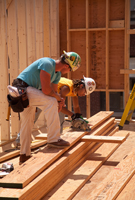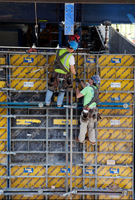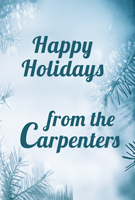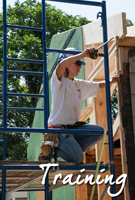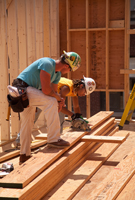 Featured Posts:
browse POSTS BY CATeGORY: