Inside the Coakely campaign
Posted by
on
As the campaign for a special election to fill the Massachusetts Senate seat formerly held by Ted Kennedy nears it's end, there are a dizzying array of polling results showing the race to be deadlocked, close or not so close.

The varied poll numbers have led to questions about how the candidates have run their campaigns and what, if any, indicator they may be for the national political landscape.

All of that may come into clearer view after voters actually have their say on January 19. Until then, candidates, campaigns and citizens are still hard at work trying to convince and pull voters to the polls.

Today's Boston Globe takes an insider's look at the Coakley campaign and some of those involved with it. Featured in the article are some quotes from Carpenters Local 108 Business Manager Jason Garand, one of a host of union members who view Coakley as the only reasonable choice for construction workers and union members.

??No candidate is going to have the energy Kennedy had,???? says Jason Garand, business manager of Local 108 of the New England Regional Council of Carpenters. ??We would rather have a person who talks quietly and carries a big stick than someone who talks a good game but doesn??t remember your name.????

The carpenters cite the attorney general??s investigation into the underground economy in the construction business, a phenomenon Garand says costs builders jobs and the state millions in unpaid taxes.

??Martha really is a breath of fresh air for labor,???? he says. ??She does what she says she will do.????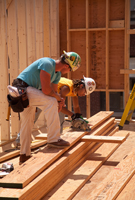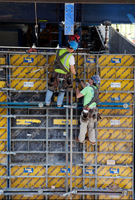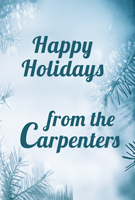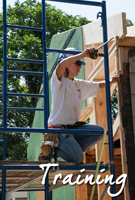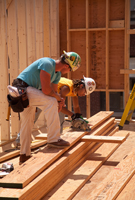 Featured Posts:
browse POSTS BY CATeGORY: