Brown Campaign cheating on taxes?
Posted by
on
Brown campaign cheating on taxes?
Differences between Massachusetts Senate candidates Martha Coakley and Scott Brown have been pretty stark during the campaign. From demanding Wall Street bailout money be repaid to creating a fair tax code for middle class Americans, their positions are often in direct odds with each other. But a revelation on Saturday about how the two campaigns treat their own staff told union carpenters all they should need to know to make their final decision for the Tuesday special election.

At a campaign stop on Saturday morning, Coakley noted that far from supporting expanding access to health care for workers, Brown didn??t even offer it to his own campaign staff. Brown has promised to be the ??41st vote?? to kill health care reform should he get elected, so not offering his staff health care coverage??as the Coakley campaign does??was not shocking. The Brown campaign's response still brought a surprise, though.

A spokesman for the Brown campaign tried to justify not offering health care to the staff by saying: ??We have a small staff and they are paid as independent contractors.??

But that??s even worse: a gimmick straight out of the worst non-union contractors' playbook.

As union carpenters know, classifying workers as ??independent contractors?? is an all too common scheme by contractors to avoid legally required insurance and payroll taxes. It gives them a significant bidding advantage and cheats the Commonwealth of hundreds of millions of dollars of owed tax revenue. In this case, it seems simply a money saving scheme by the Brown campaign. Campaign ??staff?? are anything but independent. They work in the campaign office, at the specific direction of campaign management and with little or no control over their budgets or hours.

??Any union carpenter or citizen of the Commonwealth that works hard and pays their taxes in compliance with the law should be appalled,?? said Mark Erlich, Executive Secretary-Treasurer of the New England Regional Council of Carpenters. ??If Scott Brown has such a poor understanding of the law that he thinks his campaign staff are all independent contractors, he is certainly not fit to be a United States Senator.??

Attorney General Martha Coakley has made a consistent commitment to heading off misclassification of employees as independent contractors since taking office. Her office has worked with the task force established by Governor Deval Patrick and brought cases against employers who misclassify workers to avoid tax and insurance obligations.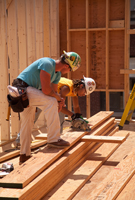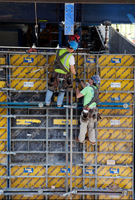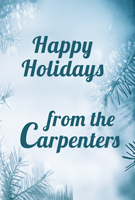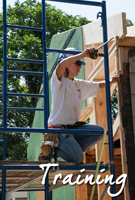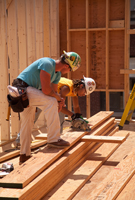 Featured Posts:
browse POSTS BY CATeGORY: