Enforcement of laws making a comeback?
Posted by
on
While the special election and health care suck up all of the headlines locally and nationally, the Obama administration is governing under the radar in a way that will have direct benefit for working people.
"In electronic web chats, Labor Secretary Hilda Solis and other officials emphasized the agency would once again go to bat for workers?? interests, not just with the rules proposals but with increased enforcement. OSHA, for example, is hiring 100 more inspectors, she said..."

"...The Wage and Hour Division is hiring 250 new investigators and will concentrate on industries with high violation rates that ??employ vulnerable workers,?? Deputy Administrator Nancy Leppink said in her on-line chat. They include agriculture, restaurants, janitorial, construction and car washes, ??among others,?? she said.
Under the Bush Administration, wage and hour enforcement was not a priority and OSHA enforcement was drastically scaled back in favor of "voluntary compliance" by employers. For union carpenters, the enforcement of wage and safety laws could have a significant impact. Lowering the incidence of violations will allow union contractors to compete for more jobs.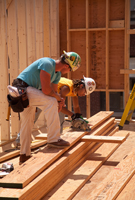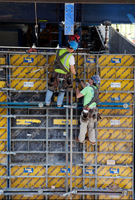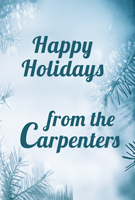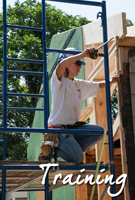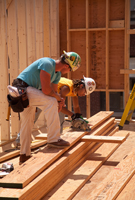 Featured Posts:
browse POSTS BY CATeGORY: