Update: CT Carpenters working at site of Sunday blast
Posted by
on
All workers at a natural gas power plant that was rocked by an explosion Sunday have been accounted for, the Middletown Office of the Mayor said Monday. Twenty Union Carpenters in Connecticut were among those working at the site of the gas power plant under construction in Middletown where an explosion killed five workers and injured at least 12 on Sunday.

Local 24 Business Manager Chuck Appleby said carpenters were working on site for United Anco, the scaffold contractor on the job who employed approximately 90 carpenters on two shifts. Roughly 30 carpenters were on site Sunday morning, approximately 10 were sent home around 9:30 AM. The twenty remaining carpenters were working at site with 3 crews comprised of 12 carpenters working in the plant at the time of the explosion.

All twelve carpenters who were in the plant received medical attention. All twelve sustained injuries- some more serious than others. Several are still receiving treatment including outpatient and physical therapy. One carpenter remains hospitalized.

The cause of the incident, which hit a Kleen Energy Systems LLC plant under construction in a sparse industrial area at 11:25 AM Sunday, remains uncertain. The U.S. Chemical Safety Board, a federal agency charged with investigating serious chemical accidents, said Monday it was sending a seven- person team to investigate the blast.

??This is a very tragic accident,?? said Appleby. ??We are deeply involved in the investigation and are working with law enforcement, the Connecticut State Police, OSHA, the Chemical Safety Board as well as O&G and United Anco.??

Appleby went on to say, ??we appreciate the calls and ask that people respect the privacy of those involved. In time the stories will come out. As president of Local 24, I am extremely proud of the heroic acts that were performed by our members.??

??We mourn our brothers in the building trades and will continue to assist our members and their families.??

The 620-megawatt plant was due to come online in the fall; construction began in June 2008. The project, situated along the Connecticut River, was supposed to supply energy to 500,000 residents.

NERCC Executive-Secretary Mark Erlich commented on the tragic accident: ??As it happened there was a Connecticut staff meeting scheduled on Monday. The reality of the explosion dominated the room and served as a reminder of the dangers of our industry. Our hearts go out to the 5 families who lost someone in the Middletown plant. While there were no fatalities suffered by our members, the physical and emotional scars will last a lifetime."

To learn more about the victims of the Middletown Explosion click here.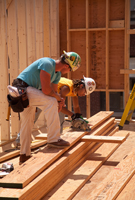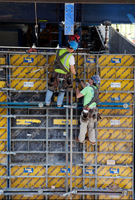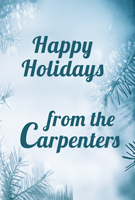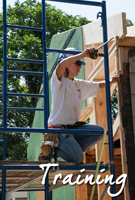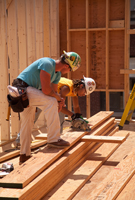 Featured Posts:
browse POSTS BY CATeGORY: