Credit Card Changes Benefit American Cardholders
Posted by
on
By Tom Iacobucci
Changes to how credit card fees are assessed will save American consumers billions of dollars by ending unfair and deceptive practices.

Just two of these practices ?C retroactive rate increases and ??hair-trigger?? penalty interest rates ?C were costing U.S. consumers a minimum of $10 billion per year,?? according to a new study released by the Pew Trust??s Safe Credit Cards project.

The Credit Card Accountability, Responsibility, and Disclosure Act (CARD) was approved in 2009 by the Democratic Congress and signed into law by President Obama. The law is being implemented in three phases.

The initial changes were implemented in the summer of 2009:

Cardholders now have a 45 day advance notice of any interest rate increase (or other significant change) or the right to close the account if they do not agree to certain changes in terms.
Monthly statements must be mailed 21 days before a payment is due.
But the most substantial changes take effect this month, including:
Credit card companies cannot increase your rate for the first 12 months after you open an account, except in the following circumstances:



If there is an introductory rate, it must be in place for at least 6 months; after that your rate can revert to the "go-to" rate the company disclosed when you got the card.
If you are more than 60 days late in paying your bill, your rate can go up.
If you are in a workout agreement and you don't make your payments as agreed, your rate can go up.
If your card has a variable interest rate tied to an index; your rate can go up whenever the index goes up.
If your credit card company does raise your interest rate after the first year, the new rate will apply only to new charges you make. If you have a balance, your old interest rate will apply to that balance.
Card issuers must apply payments to higher-interest balances, before applying them to lower-interest balances.
Credit card statements will now include information on how long it will take you to pay off your balance if you only make minimum payments. It will also tell you how much you would need to pay each month in order to pay off your balance in three years.
Cardholders charged a penalty Annual Percentage Rate (APR) will be able to return to the regular, non-penalty rate by making the first six months of payments on time after the penalty is imposed.
Due dates must be the same day every month.
Card issuers cannot charge more than 25 percent of the available credit in up-front fees on subprime cards. This restriction does not include penalty fees.
Applicants under age 21 must have a co-signer or provide proof of ability to repay before they can be issued a card.
The third and final stage of new consumer credit card protections will take effect in August 2010. Among those changes:
Gift cards will no longer expire in less than five years and will be subject to inactivity fees only if they have not been used for more than 12 months.
The amount of any penalty fee or charge imposed for violating a credit card account agreement (e.g., late payment fee) must be ??reasonable and proportional?? to the violation.
If a creditor increases a rate based on the credit risk of the consumer, market conditions, or ??other factors,?? the creditor must:

maintain reasonable methodologies for assessing those factors;
review any account on which a rate has been increased since Jan. 1, 2009 not less frequently than every 6 months to assess whether the factors have changed; and if the review indicates that a reduction is warranted, reduce the rate.
With this new law, consumers will have the strong and reliable protections they deserve. We will continue to press for reform that is built on transparency, accountability, and mutual responsibility ?C values fundamental to the new foundation we seek to build for our economy," said President Obama after signing the law.
To learn more about these credit card changes, go to
www.federalreserve.gov/creditcard.
About Tom
Tom Iacobucci is a Vice President for Institutional Banking and the Union Affinity Program Manager with First Trade Union Bank. This spring he will be teaching a Personal Finance Class at the Labor Guild School of Industrial Relations titled: ??Manage your money or it will manage you! Things you should know about personal finance??. For more information about the course visit
The Labor Guild
. First Trade is an FDIC Member and an Equal Housing / Equal Opportunity Lender.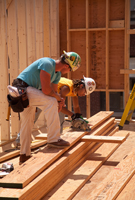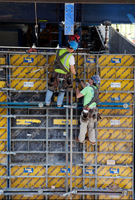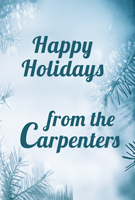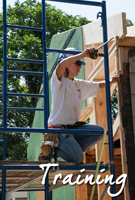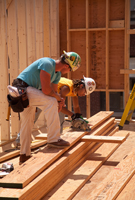 Featured Posts:
browse POSTS BY CATeGORY: