Bid dispute over Hanover HS argued at Mass SJC today
Posted by
on
A suit regarding the bidding of work for construction of a Hanover, Massachusetts school was heard by the state's Supreme Judicial Court this morning. At issue was whether the town acted improperly when it qualified and hired Callahan Construction for the work, despite their failure to meet legally mandated requirements.
Callahan appeared to mislead the awarding body when it took credit for a previous project that it did not complete. Further, the project did not fall within the three-year period required by law.
After the town awarded the job to Callahan, two lawsuits were filed against Hanover—one by an HVAC contractor, the other by ten residents of Hanover. Kirt Fordyce, a retired union carpenter and Business Agent from Local 424, was the lead complainant in the resident suit.
The Attorney General's Office had advised Hanover to refrain from awarding the job, pending their review of the bid protest. Hanover ignored that request and awarded the job to Callahan. The town then also ignored a later finding by the Attorney General that Callahan had misled the town during the bid process and allowed the job to continue.
A Superior Court Judge then issued an injunction against the Town of Hanover preventing Callahan Construction from continuing work on a $37 million high school. The ruling found the suits clearly established a reasonable likelihood that Callahan had engaged in fraud in qualification documents, that the public interest favored issuing an injunction, and that any additional costs to the Town resulting from an injunction "would be the product of the Town's own doing."
An Appeals Court judge reversed that decision, at which time the Massachusetts Supreme Judicial Court reached down and pulled the case from the appeals process.
Oral arguments will be available for viewing online at this site within four days. The case is KIRK [sic] FORDYCE & others vs. TOWN OF HANOVER & another. The docket number is SJC-10643.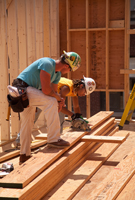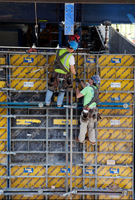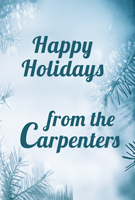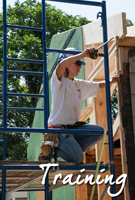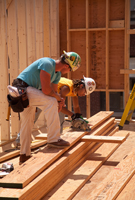 Featured Posts:
browse POSTS BY CATeGORY: