More from Maine on Misclassification
Posted by
on
The following article appeared in the York County (ME) Journal Tribune.

By KRISTEN SCHULZE MUSZYNSKI
City Editor/ Journal Tribune
Revisions are underway on a new law that was created to enforce tax laws but has unintentionally made it difficult for some independent contractors to work in Maine.

The law, "An Act to Enforce the Misclassification Law for Construction Workers," became effective Jan. 1 and incorporates a new 12-part test to determine whether a construction worker is an employee or an independent contractor.

It was created to crack down on employers who have been avoiding paying for worker's compensation insurance and some federal taxes by mis-labeling employees as independent contractors. The law goes hand-in-hand with federal efforts that began this month to increase enforcement and regain the taxes that are lost each year to misclassification.

"It's a huge concern, not only in Maine but nationally," said Paul Dionne, executive director of the Maine Workers Compensation Board.

According to a 2005 Harvard Law School study, an estimated 3,213 construction workers in Maine were misclassified between 1999-2002. Income tax revenue is lost from these workers, costing the state an estimated $2.6-4.3 million annually, the study states, and up to $6.5 million of worker compensation premiums are not paid annually for these workers.

The governor's task force on worker misclassification submitted its first annual report Thursday, citing progress in increasing education about the issue and improving inter-agency communication.

Unemployment insurance, workers' compensation, health insurance and other employee benefits are not available to those who are misclassified as independent contractors, the task force report states.

Misclassified workers are found in several fields, but the practice is more prevalent in the construction industry. The task force report notes that the Maine Department of Labor reviewed unemployment audits and found that the misclassification of employees occurred in 29 percent of employers audited across all industries in 2004; 39 percent in 2005; 43 percent in 2006; and 41 percent in 2007.

"It's been running loosey-goosey and now it's become the norm," said John M. Leavitt of Saco, business manager of the New England Regional Council of Carpenters. "It's unbelievable that it got this unraveled."

Task force members heard testimony from various people who have been negatively impacted by worker misclassification, as noted in their annual report: One worker told the task force about hospital bills he couldn't pay because he had been misclassified, while a Maine taxi company told the force about being driven out of business by competing cab companies who misclassify their employees.

An amendment to the new law is currently being considered that would allow the state to shut down work on a construction site until the insurance is purchased and prohibit the contractor from taking on any public projects for three years.

That change would be a "real attention-getter," said Leavitt. Those workers who avoid paying worker's compensation insurance will always be able to bid lower than those who follow the laws, said Leavitt ­ an estimated 30 percent less.

"It is a great expense (to purchase insurance), but there is an expense to running a business," he said. "There's a responsibility to the employees and the industry. It's not a matter of fair or unfair, it's illegal. People who say it'll hurt their business, that's not a business, that's a guy who's beating up his workers to make a profit."

Problems have arisen, however, for independent contractors who have found that the new law requires them to re-apply for their status each time they get a new job or new employer.

"It's been very difficult for independent contractors to apply for a number of jobs," said Dionne. "If they get 40-50 jobs a year, they need to apply each time if the insurance mandates it." In response to concerns from contractors throughout the state, the Labor Committee of the Legislature has been reviewing the bill in the past few months for revisions.

"It's a difficult situation," said Rep. John Tuttle, D-Sanford, who is chairman of the Labor Committee. "In the weeks ahead, we hope we can work something out." Along with the proposed penalties, a shorter application form has been developed to determine independent contractor status and it will be made an annual request, said Dionne. The approval will also be made portable between employers.

"What we're trying to do is simplify the process for everybody," he said.
Dionne stressed that the form is not mandated by the state or the workers' comp board, even though insurers such as MEMIC have been requiring employers to show who is an employee or an independent contractor, to determine premiums.

Tuttle said the bill was originally intended to address the concern that some workers have no worker's compensation insurance, and to protect those employers who follow the laws.

City Editor Kristen Schulze Muszynski can be contacted at 282-1535, Ext.
322 or kristenm@journaltribune.com. The Journal Tribune is located in Biddeford, Maine.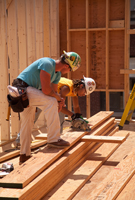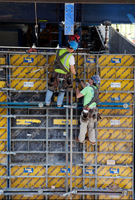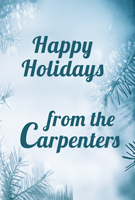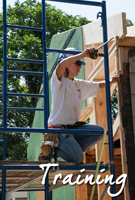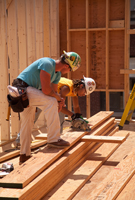 Featured Posts:
browse POSTS BY CATeGORY: