On the relevance of unions
Posted by
on
Mike Jackson, the Executive Secretary-Treasurer of the Michigan Regional Council of Carpenters and Millwrights published a nice piece about the relevance and importance of unions on MLive.com, the website for a collection of newspapers in the state.

Viewpoint: Relevance of organized labor remains steadfast
March 23, 2010, 5:43PM
By Mike Jackson

The debate about whether or not unions play a relevant role in America??s workplace is a constant battle.

The growth of our economy is tied to the total value of America??s work force. Overall, unions enhance quality, productivity and safety at the job site, while making lasting investments in our economy and society.

According to the U.S. Department of Labor??s Bureau of Labor Statistics:

* Union members accounted for 12.4 percent of employed wage and salary workers in 2008, up from 12.1 percent in 2007.
* The number of union workers rose by 428,000 to 16.1 million.
* In 2008, among full-time wage and salary workers, union members had median weekly earnings of $886 while those who were not represented by unions had median weekly earnings of $691.


Michigan workers and families face the harsh reality of an extremely challenging economy, and witness daily assaults on the wages, benefits and job protections of workers in most industries and career fields, not just the skilled trades.

Unions support and help enforce equal opportunity and anti-discrimination in employment and related areas, which benefits workers in all sectors and job classifications of our economy.

Union groups continually fight for and confront issues including wages, workplace health and safety, civil and human rights, Social Security, overtime pay, job outsourcing, health coverage, pensions, job security, vacations and more for all American workers.

Not only is organized labor a strong presence on the job site, but union groups ?C such as the United Brotherhood of Carpenters ?C are heavily engaged in politics.

Political issues including free trade agreements, 1099 employee misclassification, carpentry licensing, illegal immigration and much more are on the forefront of our agenda. We are working with representatives, senators and more on both sides of the aisle gaining support for the causes we fight for everyday.

I believe it is clear that the unionized construction industry, as well as other labor union groups, play a valuable and viable role that aim to protect the best interest of all workers ?C making organized labor relevant to all American workers, families, and businesses.

Mike Jackson is the executive secretary/treasurer for the Michigan Regional Council of Carpenters and Millwrights.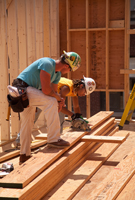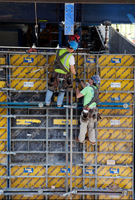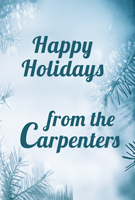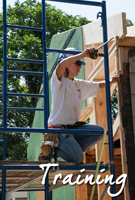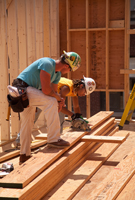 Featured Posts:
browse POSTS BY CATeGORY: