Water workers: Students being trained for undersea jobs
Posted by
on
As reported by Donna Boynton in today's TELEGRAM & GAZETTE

MILLBURY ?? Tucked away on Holman Road is the New England Carpenters Training Center, which now also features a 7,000-gallon, 12-foot-deep tank where commercially licensed divers are trained in underwater pipeline construction.

Yesterday, the center was toured by Gov. Deval L. Patrick, who also observed training in the tank his administration funded. Mr. Patrick and Joanne F. Goldstein, secretary of the Executive Office of Labor and Workforce Development, spoke to carpenters in the apprentice program and instructors during an hourlong visit.

The underwater program and tank exist because of $160,000 in state grants awarded the Pile Drivers Local 56 Apprenticeship program through the Executive Office of Labor and Workforce Development. The first award ?? $80,000 in 2007 ?? created the Underwater Pipeline Construction Skills Training Program. The second, $80,000 received in 2008, was to construct the underwater welding training tank and expand the training to include underwater bridge inspection and nuclear power plant maintenance diving.

More than 60 divers have been trained through the program, and have been able to work on four offshore pipeline projects, perform maintenance at Vermont Yankee, Fitzpatrick and Indian Point nuclear power plants; perform inspections of 76 bridges in Rhode Island; and conduct work when tanker ships arrive in local ports. That training has also generated more than $141,000 in state taxes and $650,000 in federal taxes, and an estimated $4.5 million has been paid in wages and benefits to local divers.
To view the full article online,
click here
.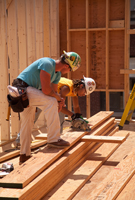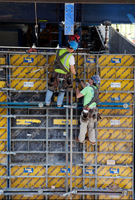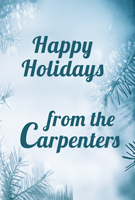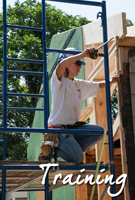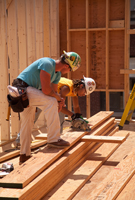 Featured Posts:
browse POSTS BY CATeGORY: