Mayo's McGrail arraigned on asbestos, other serious charges
Posted by
on
The wheels of justice continue to turn for John McGrail of the Mayo Group. McGrail and JM Realty are under a grand jury indictment for numerous charges relating to their removal, handling and disposal of asbestos at properties in Boston, Worcester and Lynn, Massachusetts. They are also charged with multiple counts of evading unemployment payments, failure to provide payroll records and failure to withhold payroll taxes.

McGrail, owner and president of JM Realty and founder of the Mayo Group, was arraigned in Suffolk Superior Court and will be due back in court in May or a pre-trial conference. JM Realty will be arraigned at that time.

From a press released issued by the Massachusetts Attorney General's Office:

Authorities allege that, for three years between 2005 and 2007, McGrail, the principal of JM Realty and the founder of a group of businesses known as the Mayo Group, instructed his employees to perform demolition and renovation services at three different Mayo Group properties in Lynn, Boston, and Worcester, that had asbestos containing materials, including insulation, tiles, mastic, glazing and other building components. Authorities allege that asbestos containing materials were transferred to a warehouse at 177 Old Colony Avenue in South Boston, and thereafter distributed in dumpsters at various Mayo Group properties around Boston to be picked up with the regular trash. According to authorities, construction debris containing asbestos was also dumped at a vacant lot on Bubier Street in Lynn. None of these locations was permitted for the disposal of asbestos waste.
Further coverage from the Lynn Daily Item
here
and Banker and Tradesman
here
.
The Mayo Group is no stranger to legal problems in connection with handling or disposing of asbestos. A year ago, the Mayo Group was indicted by a Worcester County Grand Jury on six counts of improper removal of asbestos from a ten story building there.
Activities leading to that indictment included
:
Authorities allege that the Mayo Group used its own employees to demolish parts of Worcester Commons, a ten-story building located at 50 Franklin Street, and failed to conduct a full asbestos survey of the building and properly remove asbestos from the site before it began demolition or renovation work. Authorities also allege that residents were living in the building while workers were demolishing structural elements that contained asbestos, a known carcinogen.

Investigators allege that in February 2007, MassDEP employees observed demolition debris being thrown out of a window at Worcester Commons. A subsequent inspection conducted by authorities resulted in the discovery of impacted asbestos containing material within the building and in a waste pile and disposal trailer on the property??s premises. Authorities also allege asbestos from the site was scheduled for disposal at a landfill that was not a designated site for the disposal of asbestos waste.
The Mayo Group also landed in the news at the end of 2009, when the
Boston Herald reported
that the group was one of the City's top ten tax delinquents, owing nearly $39,000 in taxes for a building it owned at 24 Damrell Street in South Boston.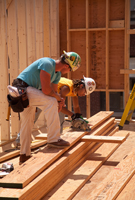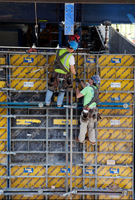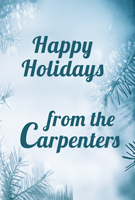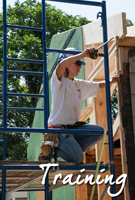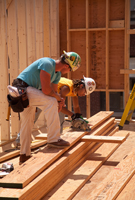 Featured Posts:
browse POSTS BY CATeGORY: