What it's really like to be long-term unemployed
Posted by
on
Brother Bill Frost, a member of Carpenters Local 218 spoke this week at a Massachusetts State Senate hearing on the issue of expanding casino gaming in the Commonwealth. Earlier this year, Frost spoke at a rally before a lobby day by union members at the State House when the House of Representatives were considering their own bill. (more from that event here.

At a time when Frost was working steadily, his wife was struck with cancer. Feeling lucky to have health coverage, Frost was able to focus entirely on helping his wife fight for her life. Now, after a long stretch of unemployment, Frost can't help but wonder what would happen if his wife's cancer had come now. How would he pay for her treatment? And much would his support of her have suffered from the distraction of worrying about the bills rather than his wife?

This week, he spoke about the response to his earlier statements and gave insight into the real impact of long-term unemployment.


First, let me apologize for my appearance, I wouldn??t show up to speak dressed like this, except I??ve been lucky enough to have been called back to work and I came directly from the job. After the year that I had, blowing off a full days pay was out of the question.

When Speaker DeLeo first kicked off this push for destination casinos, I was invited up here to The Hill for the first time to speak about job creation and what those jobs would mean to unemployed construction workers.

I told of my wife??s battle with breast cancer, and how I could focus on her needs because I had steady work and excellent health coverage. I explained that if I were today, faced with the same challenge, instead of ??what can I do to facilitate Deb??s recovery???, my first thought would have been ??How am I going to pay for this???

The response that I received tells me that while all the guys in the orange T-shirts get it, only a few of the suits really understand the effect of long term unemployment.

First, you don??t know that it??s long term until its way too late. Lay offs have always been a part of the construction industry, and they always will be. The joke is, ??Don??t kill the job, let it die by itself,?? and the truth behind that joke is, that the better you are at what you do, the sooner you finish, and the sooner you finish, the sooner you find yourself unemployed. So you always know that a lay off is coming.

If the weather is good, you paint your house. You cut, split, and stack next winter??s cord of wood. You clean out the attic, the garage, and then the basement, then, all the closets. You take down the drapes, and then in heated discussion, decide with your wife, who is going to pay to clean them.

After 3 months, the house is spotless. You??re cutting the grass before it needs it, and a weed wouldn??t dare grow in the flower beds even though you didn??t buy mulch this year.

At 5 months, you hear your wife telling someone on the phone that ??he runs out to the mailbox the minute after the post man comes by, and he makes stacks out of everybody??s mail.?? And you realize that, yeah, you do. You have stopped answering the phone without first checking caller ID, it might seem like a little thing, but first you need to find your reading glasses.

And that 18 months of living expense monies that the experts tell you to keep liquid for emergencies was actually more like 4 months, because technically, the emergency started when Deb first got sick and missed 2 years of work. So, you are tapped and when the truck starts making a weird noise, you ignore it because you can??t afford to fix it.

The health and welfare sends you a letter with C.O.B.R.A. buy-in prices. It looks more like your mortgage. You can??t possibly come up with that much money, but your wife has already had cancer, so you have to. The question then becomes, what are you not going to pay?

Opponents of Destination Casinos will tell you that gaming will lead to a rise in foreclosure rates. Where I live, foreclosure rates would decline. Opponents will speak of the despair felt by a potential compulsive gambler, but the members of the building trades who have lived for the past two years as I have just described are not the potential unemployed, they are real men and women who need work, and need it now. The jobs that this plan would create mean much more than simply the ability to pay our bills on time. These jobs will allow us to plan our futures and to confidently make life altering decisions.

Thank you.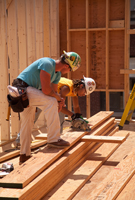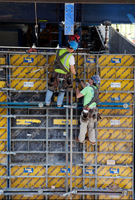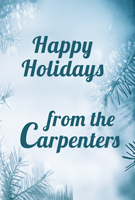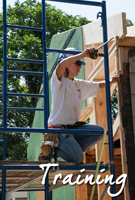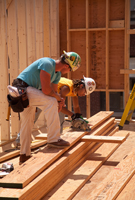 Featured Posts:
browse POSTS BY CATeGORY: