Cheating at CT hospital not a surprise
Posted by
on
To union carpenters and honest contractors, it's an all too familiar story, even if it's not reported in the press often enough. A job goes out to bid and several union and nonunion contractors put in bids. Costs will be the same for materials, equipment, insurance and other items. But when the bids are opened most of the bid prices are clustered together, while one or two are dramatically lower. The owner looks only at the bottom line on the bid and grabs the rock bottom price.

More often than not the result of the lowball bid is one of two things: the contractor missing something in the bid, which will result in back-charging the owner or labor costs being illegally lowered on the job because subcontractors will be misclassifying workers or not paying workers at all.

The second scenario was likely in Norwalk, Connecticut and led to a state-ordered shutdown American Cancer Society's C. Anthony and Jean Whittingham Family Building, which was reported in the Norwalk Hour.

The 13,000 square foot building was less than a month from its groundbreaking when the Department of Labor visited the site and found workers being paid in cash and having no contributions made to workers' compensation on their behalf and no state or federal taxes being paid. There were also discrepancies in the way the workers and the company identified workers on the job.

Local 210 Business Agent Glenn Marshall told the Hour he had conversations with other bidders on the job and suspected there would be problems on the job based on the winning bid.

"I talked to the other contractors and they said they didn't know how you could (construct the building) at that price," he said.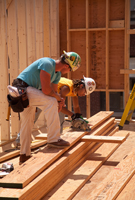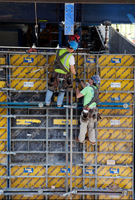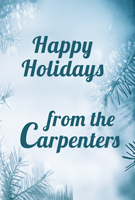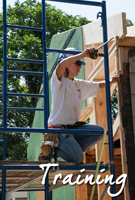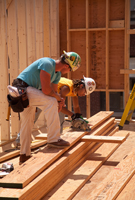 Featured Posts:
browse POSTS BY CATeGORY: