Nihtila Retires; RFQ for New Director
Posted by
on
Dick Nihtila has decided to retire from his position as Director of the New England Carpenters Training Program in Millbury. Dick served in this position for six years and we appreciate his dedication and leadership. We wish him well in his future endeavors.

Below you will find a RFQ for the position. Any members who may be qualified candidates are encouraged to apply.

NECTP Board member Bert Rousseau will serve as interim administrator until a new Director is selected.



REQUEST FOR QUALIFICATIONS FOR
DIRECTOR,
NEW ENGLAND CARPENTERS TRAINING PROGRAM

MILLBURY, MA
Position: Director of an 80,000 sq. ft facility that trains carpenter apprentices from Massachusetts, Rhode Island, New Hampshire, Maine, and Vermont.
Candidates need to have a working knowledge of the mission and goals of the United Brotherhood of Carpenters and Joiners of America, the New England Regional Council of Carpenters, and their affiliated local unions. Candidates need to be familiar with adult education as well as bookkeeping, finance, and money management. Candidates need to be computer literate and have the ability to work with community and political organizations.
Primary responsibilities:
Administration and supervision:
Supervise office staff and instructors
Work with apprentices
Establish training schedules and enforce all policies established by Board of Trustees
Report to Board of Trustees at monthly meetings
Program development:
Develop curriculum in conjunction with UBC International Training Center
Identify and pursue available training grants
Develop goals, work plans, and evaluations of staff and students
Fiscal management:
Develop and manage annual budgets
Supervise bookkeeping and financial reports
Maintain currency of all required insurances
Administer asset allocation as directed by the Board
Salary based on experience and qualifications
Please submit letters of interest and resumes by September 17, 2010 to:
Celia McDonough (assistant to Executive Secretary-Treasurer Mark Erlich)
New England Regional Council of Carpenters
750 Dorchester Ave.
Boston, MA 02125
celiamcdonough@aol.com
617-307-5109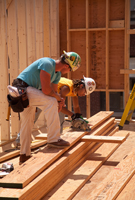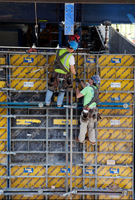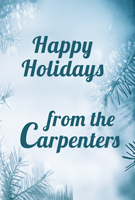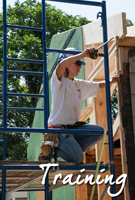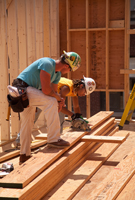 Featured Posts:
browse POSTS BY CATeGORY: