Carpenters Center buzzing with activity
Posted by
on
Though the industry might be slow, carpenters are busy. They're keeping busy while keeping up their skills with upgrade training. The Boston Carpenters Apprenticeship Training Program began its fall semester of classes last night and the turnout was incredible.

More than 100 union carpenters were at the brand new Carpenters Center in Dorchester, which serves as the home of the BCATP as well as the headquarters for the New England Regional Council some Local Union affiliates and the Vision Center. The program ran no less than eleven classes last night, including: Computer literacy, LEED/Green building, Labor History, doors and hardware, drywall certification, CAD, Building Code First Aid/CPR, and Best Practices in Health Care Construction.

Every classroom was filled to capacity, the shops were in use and the parking lot was bursting at the seams. The scene was exactly what was envisioned when the Carpenters Center was conceived and built: union carpenters at all levels coming together to sharpen their skills and make their next project their best project.

For more information on classes being held in Boston or other areas of New England, check the listings or contact information on this page of necarpenters.org. Remember that when you increase your skills, you increase your chances for employment.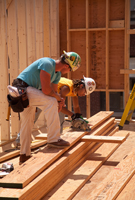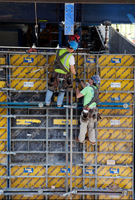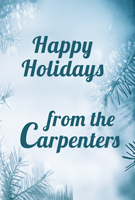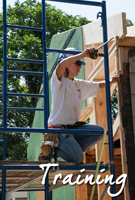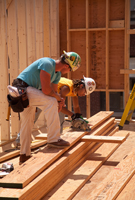 Featured Posts:
browse POSTS BY CATeGORY: