Wicked big problems at Legacy Place
Posted by
on
When six carpenters weren't paid the wages they were owed working on a Wicked Pizza at the upscale Legacy Place shopping center in Dedham, Mass., they turned to the Carpenters union for help. Though they weren't union members, anytime a contractor can get away without paying carpenters, it undermines industry standards and union members. As fellow carpenters, helping them is also just the right thing to do.

So NERCC Organizers Marty Coyle and Manny Gines organized a demonstration with other staff that quickly got the attention of the mall's management. Security scrambled on a Segway in a golf cart and a pickup truck. Police were called not once, but twice, even when the demonstration moved to the busy, but public sidewalk along busy Route 1.

Elite Drywall employed the carpenters on the Wicked Pizza project and on another job in New Hampshire. After promising to deliver checks to the carpenters, they simply strung them along until the carpenters walked off on strike. They've since filed wage complaints in Massachusetts and New Hampshire to recover the $15,000 they are owed.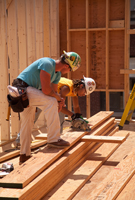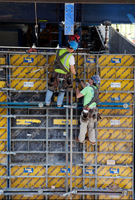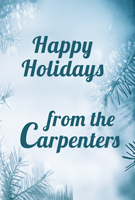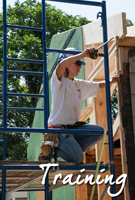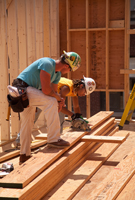 Featured Posts:
browse POSTS BY CATeGORY: