Bad guys nailed in Mass, Conn
Posted by
on
Enforcement agencies in Connecticut and Massachusetts this week moved against contractors who have been violating laws in ways that undermine the ability of honest union carpenters and contractors to compete.

The Department of Labor in Connecticut performed a random on-site inspection of an AvalonBay job in Wilton, Connecticut, finding an out of state subcontractor who didn't have workers' compensation coverage. The employees of the company were sent home and will not be allowed to work on the site until they can prove proper coverage.

A representative of AvalonBay told the Norwalk Hour he expected the problem to be remedied soon, but did not indicate how they were able to work on the job without coverage in the first place.

Workers comp coverage should be of significant concern for AvalonBay, given their history in New England. Not long after OSHA had issued a series of citations for serious violations of fall protection regulations on jobs being built for AvalonBay, a 27-year old carpenter named Oscar Pintado fell to his death on an AvalonBay job in Woburn, Mass. He was working for a framing contractor which managed 150 wood framers. All of them, including Pintado, were listed as "independent contractors," meaning they were not covered by workers' compensation. His family was not eligible for any benefits or compensation.

In Massachusetts, the Attorney General's office reached a settlement agreement with Vincent Locke and his company V. Locke Contracting, Inc. over a string of violations for which they will pay a total of $100,000 in fines and restitution to workers.

After receiving a complaint that workers were not being paid the proper prevailing wage, Attorney General Martha Coakley's office began an investigation. Locke and V. Locke agreed to a settlement which cites them for intentionally violating the Prevailing Wage Law by failing to pay the prevailing wage to 35 employees. They are also being cited for violating Prevailing Wage Records Keeping Laws, violating the Independent contractor law by misclassifying employees as independent contractors and violating Overtime Law. Each of the citations cover violations that occurred from January 2008 through the investigation.

Locke and his company have agreed to make payments totaling $90,000 to workers and to pay the state $2,500 for each of the four citations. They will also be debarred from bidding on or performing any public work for a period of six months.

Also yesterday, Coakley's office reported that two subcontractors working on the Hanover High School project for Callahan, Inc. have been cited for violations of wage and wage reporting laws. Action Floors has been issued a $2,000 penalty for intentionally failing to submit true and accurate certified payroll while Superior Foundations was found to have intentionally failing to pay proper prevailing wages on the Hanover High School project. Superior was also cited for prevailing wage violations while working on the Swansea Police Station. Superior has been issued a $2,000 penalty for the violations and order to pay $3,802.94 in restitution to workers who were cheated.

The Hanover High School project has been a source of controversy for years. After fighting to win local approval to fund construction of a new building, local authorities came under fire for ignoring or excusing misleading statements Callahan, Inc made to justify it's qualifications for the project. The Town successfully fought to have put aside opinions by the Attorney General's office and a suit brought by union carpenters in Hanover that the project should be rebid. Treasurer Tim Cahill, who's office was in control of funding for the project, refused repeated requests to intervene.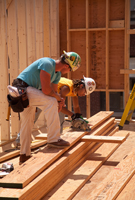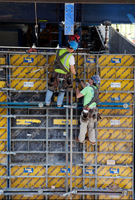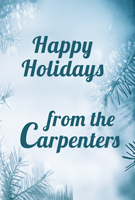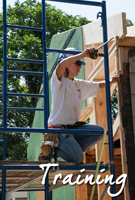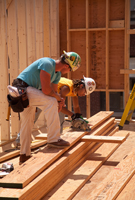 Featured Posts:
browse POSTS BY CATeGORY: