Carpenters Union at the New England Business Expo
Posted by
on
The New England Regional Council of Carpenters was exhibiting today at the 24th annual New England Business Expo. The show was being held at the DCU Center in Worcester, MA.

The annual New England Business Expo brings together businesses from the region to market their products and services, increase visibility, and network with other professionals.

Attendees walked the show floor and had the opportunity to speak with various business vendors. They also attend professional business seminars in a wide variety of topic areas all intended to "jumpstart the imagination, re-energize and refocus your efforts" in the work place.

Representatives from the Carpenters Union were on hand, promoting union carpenters and contractors- the best joint venture in the industry.

While working at the trade show, Organizer Manny Gines was invited to do an interview with the AM Latino radio station La Nueva Mega, found on the dial at 890, 1310, and 1400.

Gines was interviewed by host Andres Perez. He spoke about the Carpenters Union and their efforts to protect all workers' rights. He added that the Carpenters Union offers the "best training in the United States. We also promote safety, productivity, and quality in the workplace. We fight and stand up for all labor issues and social justice."




The day was a huge success for the union, as representatives educated and built relationships between the union and attendees who we hope will use union carpenters for their future projects.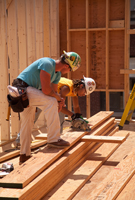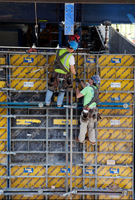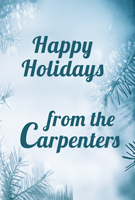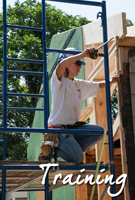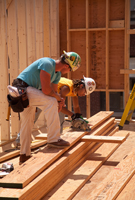 Featured Posts:
browse POSTS BY CATeGORY: