Carpenters hot on the trail, the campaign trail
Posted by
on
It's been another busy week of political campaigning for union carpenters. More than just getting ready to cast their own votes, members are taking to the streets and the phones to champion their favorite candidates and encouraging others--including their union Brothers and Sisters, to do the same.

Tuesday night in Worcester, members from Carpenters Local 107 and other Carpenter Locals joined together to hold signs in support of Congressman Jim McGovern before a debate at the Northboro Senior Center. The debate was sponsored by the Northboro Tea Party. At previous events, Tea Party supporters have been overly enthusiastic, to the point of attempting to physically intimidate McGovern and his supporters at events.

That was not the case Tuesday. As noted by the Worcester Telegram and Gazette, those union carpenters more than outnumbered the Tea Partiers, they made them virtually invisible. This video, though a little dark, makes that point very clear.



McGovern, a former Aide to the late Congressman Joe Moakley, has been serving the 3rd Congressional District for fourteen years and has become a solid favorite of union carpenters.

The next night, carpenters in at least three areas of Massachusetts were getting ready for election night.

Close to 100 members of Carpenters Local 108 braved the rain to show their support for 2nd District Congressman Richie Neal. Representing a District that covers the lower third of the state from Milford to Springfield, Neal has been hitting the campaign trail and the television airwaves hard to earn another term with union carpenters lending their full support.


At the same time, members in Southeastern Massachusetts were dialing their Brother and Sister union carpenters encouraging them to cast their votes on Tuesday for Deval Patrick. From 3-7pm, a small group of members made more than 1,400 calls using the union's user-friendly calling system.



In Boston, Mayor Tom Menino visited with Members of Carpenters Local 33 urging them to gear up for a final push to re-elect Governor Deval Patrick. Responding to a recent article that highlighted some policy differences between the Mayor and the Governor over the last four years, Menino said it's true that he doesn't always agree with the Governor. "I don't always agree with my wife, either, but we've had a very long and happy relationship."

Menino said Charlie Baker and Republicans continually calling to cut taxes was "cheap rhetoric." "Don't buy it," he said. "Every city, town and state has to have revenue. Without taxes, you can't have schools. You can't have police officers. You can't have a fire department."

"This election is about jobs. This election is about you and your kids and family and how you're going to take care of them in the future. Last year a lot of union members voted for Scott Brown. The truth is a lot of these candidates sound wonderful, but they taste terrible. They don't care about you and your families and a lot of the people that support them would like nothing better than to see unions disappear."

Menino wrapped up by asking members to vote, encourage their family and friends to vote and to try to give two hours of their time between now and the time the polls close on Tuesday to make a difference in the campaign.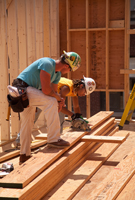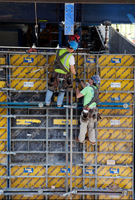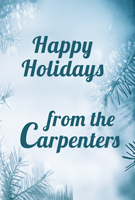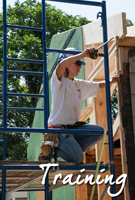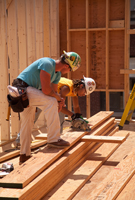 Featured Posts:
browse POSTS BY CATeGORY: