Grant Writer Position Available
Posted by
on
The Massachusetts Carpenters and Apprenticeship Fund is hiring a full time Grant Writer who will work on behalf of the Massachusetts, Boston, and New England Carpenters Apprenticeship and Training Funds.

Job Location: Millbury, MA, United States
Salary: Commensurate with experience

Job Description
1. Write applications for federal, state local and private grant-funding opportunities according to organization??s strategic priorities.
2. Work with outside grant writing consultants as necessary.
3. Research to create a database of grant opportunities that match organization??s priorities.
4. Work with grant team to prioritize opportunities and map out strategy for each fiscal year and beyond.
5. Track federal and state legislation as appropriate to ensure organization is aware of potential future funding opportunities.
6. Identify opportunities for program growth which could be grant-funded.
7. Coordinate weekly (or more frequent) grant team meetings.
8. Assign workload and task to each member of grant team if team determines organization should pursue grant; hold team members to pre-established deadlines. Coordinate development of project narratives and project budgets with appropriate teams members and grant team overall.
9. Manage grant submission, subsequent reporting, and maintenance of grant data to satisfy funders?? needs.
10. Manage grant library for future reference.
11. Performs other duties as assigned.

Qualifications:
? 3-5 years experience writing training related grants.
? Experience working with outside consultants writing grants.
? Excellent team building skills, especially with multi-disciplinary teams.
? Strong written and verbal communication skills.
? Ability to coordinate overlapping projects and deadlines required.
? Excellent command of the English language.
? Strong analytical skills and experience with all Microsoft Office Suite applications and databases required.
? Portfolio of written work and official college transcript(s) will be required from finalists.

Reports To:
Director Massachusetts Carpenters Apprenticeship & Training Fund

Salary:
Hiring salary commensurate with education and experience

Work Schedule:
Non-standard, 40 hours per week

Licenses, Tools and Equipment:
Ability to use personal computer systems and accompanying software. Must have access to and use of own transportation.

To Apply:

*Please mail resume, cover letter and salary requirements to Massachusetts Carpenters Apprenticeship & Training Fund, 350 Fordham Rd, STE 201, Wilmington, MA 01887.

*The Massachusetts Carpenters Apprenticeship & Training Fund is an Equal Opportunity / Affirmative Action Employer and is committed to attracting a wide range of diverse candidates.

*NO Email or Fax applications will be accepted.
Application Deadline: January 3, 2010
About the New England Carpenters Union Training Funds: The New England Carpenters Apprenticeship & Training Funds offers a four-year apprenticeship program to thoroughly develop the talents and skills of up-and-coming carpenters. The programs are a combination of classroom learning and job site employment.

The Carpenters Union also offers apprentices and journeymen a comprehensive Skills Training Enhancement Program (STEP) providing hands-on evening and weekend classes in a wide range of carpentry skills, general knowledge, certification, and safety. These training programs are designed to advance members?? careers and keep their skills current as the construction industry changes.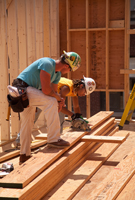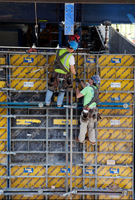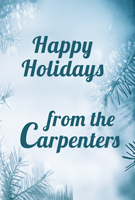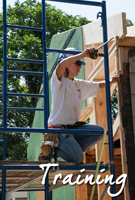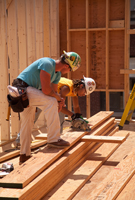 Featured Posts:
browse POSTS BY CATeGORY: