Even in A Down Economy, Union Carpenters B.U.I.L.D.
Posted by
on
The B.U.I.L.D. program - Building Union Initiative and Labor Dignity - was
developed by NERCC to educate members about the construction industry and where we fit into it.

In a single evening session, members are presented with some basic facts and statistics about the local and national economy and historical changes that have impacted conditions in the construction industry.

Discussions involve how much building is done union and how union members, acting together, can help increase the level of union construction.

The B.U.I.L.D. program aims to improve conditions by encouraging members to participate in efforts to:
? Build a better union
? Build a better carpenter
? Build better partnerships with employers
? Build better communities
? Build a better democracy

B.U.I.L..D sessions have been held in Local Unions throughout New England and for apprentices at the New England Carpenters Training Center. So far, more than 1,500 members have taken part.

The B.U.I.L.D. program is now also targeting active geographic areas. Cities and towns with upcoming development or important local elections are inviting all of their neighbor UBC members to B.U.I.L.D. classes as a way of developing multi-Local Volunteer Organizing Committees. It can't just be about your Local Union or where you work, a successful union requires you to be active where you make your home and where you vote.

Construction may be slow, but that doesn't mean there isn't work for union carpenters. Call your local union or talk to members who live in your community about attending or scheduling a BUILD session. Learn what's going on and how you can help make things better.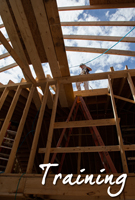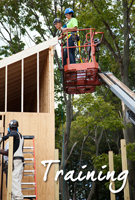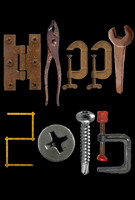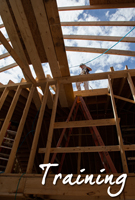 Featured Posts:
browse POSTS BY CATeGORY: