Become a Union Carpenters' Apprentice
Posted by
on
Become skilled in a trade, and get paid to do it.
Benefits of Apprenticeship:

Paid "scholarship" - no or low-cost supervised training
Progressively increasing wage with excellent benefits
Nationally recognized credential - completion of Apprenticeship Certificate
Improved job security and standard of living
Opportunity for college credit
Pride and Dignity
Who:
Anyone age 17 or older who is a High School graduate or has a GED, or has completed of a prejob preparatory course in Carpentry of at least six (6) months, such as United Brotherhood of Carpenters (UBC), Job Corps, or other approved carpentry apprentice preparatory course, or on-the-job training of six (6) months or 1500 hours experience in the construction field that would qualify an applicant as having met the minimum educational requirements. Women, minorities and veterans are strongly encouraged to apply.
How do I apply?
Applicants must attend an informational session at 6:00 PM on any one of the following Wednesday evenings:
June 22, 2011
July 27, 2011
August 24, 2011
September 28, 2011
October 26, 2011
November 30, 2011
January 25, 2012
at the New England Carpenters Training Center, 13 Holman Rd, Millbury, MA 01527
What is a Carpenters?? Apprenticeship?
Apprenticeship is a training program where you earn wages while you learn to become a skilled carpenter. Apprenticeship combines classroom studies with on-the-job training supervised by a trade professional. Much like a college education, it takes several years to become fully trained in the trade that you choose. Unlike college, though, as an apprentice you??ll earn while you learn. At first, you??ll make less money than skilled workers; but as you progress, you??ll get regular raises. Once you have mastered the craft, you will receive professional wages.
Carpenters Union:
The United Brotherhood of Carpenters is North America??s largest building-trades union, with more than a half-million members in the construction and wood-products industries. We recognize that for the union to remain strong, our signatory contractors need to succeed in today??s highly competitive marketplace ?C and our signatory contractors do that with workers committed to safety, productivity, and the proud legacy of our Brotherhood. Skills, safety, and productivity have brought our members fair wages, good benefits, and dignity in work and retirement since the Brotherhood was founded in 1881.
Equal Opportunity:
The Massachusetts Carpenters Apprenticeship and Training Fund (MCATF) is committed to equal opportunity for applicants. The recruitment, selection and training of apprentices during their apprenticeship shall be without discrimination because of race, color, religion, national origin, sex, age, creed, handicap, marital status, ancestry, sexual orientation, arrest record, conviction record, or membership in the military forces of the United States. MCATF will take affirmative action to provide equal opportunity in apprenticeship, and we will operate the apprenticeship program as required under Title 29 of the Code of Federal Regulations, Part 30 and all other applicable laws.
For more information about Apprenticeship, contact:
MA Carpenters Apprenticeship and Training Fund
13 Holman Rd, STE 100
Millbury, MA 01527
(978) 752-1197
info@macarpenters.org
www.macarpenters.org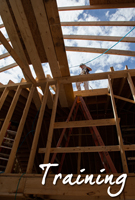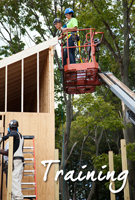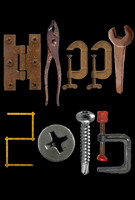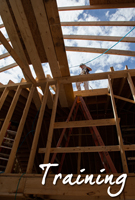 Featured Posts:
browse POSTS BY CATeGORY: