Boston neighborhood celebrates success
Posted by
on
A Boston neighborhood struggling to fight off longstanding problems with crime, exacerbated in recent years by foreclosure, may be starting to make lasting change thanks to coordinated neighbor activity and housing improvements fueled in part by union carpenters.

Two years ago union contractor Bilt Rite renovated four buildings on Hendry Street in Dorchester, largely with the help of union carpenter apprentices as part of city program to initiate change. More on those efforts here.

This weekend, the Hendry Street Neighborhood Watch will celebrate efforts to improve the neighborhood and seek greater resident involvement. The Dorchester Reporter published a story on the event, putting it into proper context regarding work in the neighborhood.

This event follows the neighborhood watch group??s June 6 meeting, which attracted 47 new Hendry Street resident members. Saturday??s block party will be a way to gather even more members and commemorate the club??s work since its inception last summer, said organizer Beto Rosa, community organizer at the Dorchester Bay EDC.

In many ways, Saturday??s event will act as a backdrop to the work done by the Dorchester Bay EDC in relieving foreclosure pressure in the area. The area around Coppens Square had been known as the ??hotbed of the foreclosure crisis,?? says Jeanne DuBois, executive director of the Dorchester Bay EDC.
DuBois says that a key part of neighborhood stability is to ensure that invested residents own and occupy houses. This, combined with the community organizing efforts of the Hendry Street Neighborhood Watch, can improve the neighborhood.

??This area had a history of crime and lawlessness,?? DuBois said. ??Little by little, the Hendry Street Neighborhood Watch is taking it back.??
Congratulations to the residents of the Hendry Street neighborhood and union carpenters who played a part.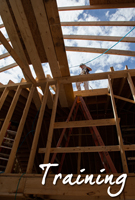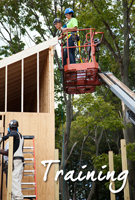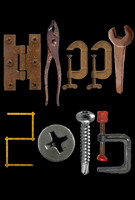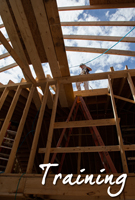 Featured Posts:
browse POSTS BY CATeGORY: