LETTER - There's a reason REO was supported by so many
Posted by
on
Despite the legal fist pounding and finger pointing recently, Mayor Flanagan and the City Council should be applauded for their efforts to support a Responsible Employer Ordinance in Fall River.
As a lifelong resident of Fall River, I was raised to believe that if you worked hard in America you could earn a living wage, have health care, own a home, maybe send your kids to college and retire with dignity. Now we are expected to sit idly by while every last part of the American dream is sacrificed on the altar of low prices and high profits?
REOs can and do play an important role in screening bidders seeking to build with taxpayer dollars. They allow cities and towns to pre-empt embarrassing investigations and slap on the wrist sanctions against bad actors after the damage has already been done to the industry. It was passed after construction at four schools in the city were the subject of complaints, investigations and violations by contractors.
As a union, we believe our training programs create a skilled workforce that builds higher quality projects. We believe health care is an important benefit for workers, and also reduces a future financial burden of all taxpayers. We believe these factors, combined with the relationships and mutual understanding developed between our union and union contradictors through collective bargaining, provide a better value for the construction dollar.
To the extent that municipalities believe in craft training, health care and other values, they may set certain standards for those who want to bid on work. Unfortunately, that effort was challenged and thrown out by people who do not live in Fall River, do not invest in Fall River's future and have not experienced the steady decline of opportunity for Fall River natives.
Make no mistake; the REO did not prohibit nonunion contractors from bidding on or performing work. Simply reading the ordinance makes it clear that the intent was to protect standards for construction workers and Fall River taxpayers. That's why it received such widespread support from both Mayor Flanagan and Ms. Viveiros, when it was proposed.
As a Fall River native and someone who has make his living in the construction industry, I thank Mayor Flanagan and others for continuing their support for decent standards in our city.
Ron Rheaume
Business manager, New England Regional Council of Carpenters
Local Union 1305
Fall River
This letter was published in the Fall River Herald News on November 1 and is open for comments.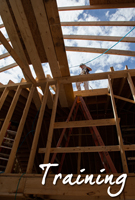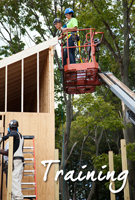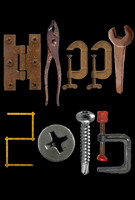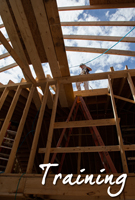 Featured Posts:
browse POSTS BY CATeGORY: