Posted by
on
Carpenters in Portland, Maine, recently completed a substantial portion of a $75 million expansion project at the Portland International Jetport.
Turner Construction was the General Contractor on the 145,000 square-foot expansion project. The new terminal features four new departure gates, five security checkpoints, a sky bridge that connects the adjacent parking garage to the concourse, and a new roadway system with separate roads for inbound and outbound traffic. It will greatly expand the capacity for travel to and from Maine.
The project, which broke ground in May 2010, added nearly 80 jobs for union carpenters. Funding for the project came from existing fees being charged to passengers as well as stimulus money from the American Recovery and Reinvestment Act.
"This project came at a crucial time for our Local," notes John Leavitt, the Business Agent for Local 1996. "We had several jobs fall through due to lack of funding. This project got a lot of members back on track."
Built in 1968 and renovated twice, Portland Jetport was an ordinary looking commercial building, a mix of carpet, tile and concrete. The expansion project incorporated many modern design features including granite, wood, and lots of glass. The design is reflective of, and speaks to, the Jetport's location in Maine.
The jetport has many environmentally friendly features, including a geothermal heating and cooling system, which will cut heating oil consumption by 50,000 gallons a year.
It is one of the greenest terminals in the nation. The airport plans to apply for Leadership in Energy and Environmental Design (LEED) Gold Certification. If it receives this certification, it
will be one of just two Gold certified airports in the nation.
Although the jetport opened its new expanded terminal in early October, the project is ongoing and it expected to continue in to the beginning part of 2012. Carpenters are currently on site working on renovations to the original terminal, upgrading the facility to help it match the look and feel of the expansion section.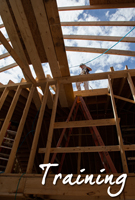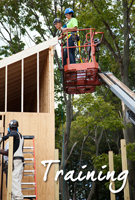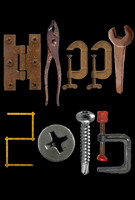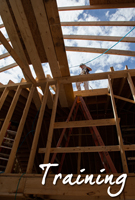 Featured Posts:
browse POSTS BY CATeGORY: