Community challenges Capstone over Cottage flap
Posted by
on
A press conference and rally held by union carpenters and other church, student and community groups in support of unpaid construction workers from a Durham site drew dozens of people as well as multiple media outlets yesterday.
The event was planned to bring attention to a group of workers hired to work on construction of the "Cottages of Durham," upscale housing for students at the University of New Hampshire. It is being developed by Capstone Development/The Cottages of Durham.
The workers say that they worked for Builders Construction Services from Alabama on the site long hours for many weeks without pay. When they complained about nonpayment of their wages, they were terminated and evicted from their housing.
Supporters of the workers marched to Capstone's local office, where a company representative came out and claimed the company would look into the issue.
Among the media reporting on the event were:
The Manchester Union-Leader
WMUR-9, Manchester (follow link for video)
Seacoast Online (Portsmouth Herald)
Foster's Daily Democrat (story and video)
The Associated Press, who's story was picked up by Boston.com and Yahoo! News, among others.
Statements made or issued during the day tried to distance project owners from accountability for the nonpayment of wages and the termination. But this isn't the first time Capstone has been called into question for payment issues regarding subcontractors.
According to an article in the Hartford Courant, work Capstone did for the University of Connecticut was marred by an investigation that found "25 of 30 subcontractors working for Capstone on the Hilltop Apartment complex were underpaid by nearly $1 million."
Future tenants of the Cottages of Durham should take note of UConn's experience with Capstone. The University had to sue in order to recoup what they estimated to be $25 million in necessary repairs or construction defects Capstone refused to return and fix leading to, among other things, safety code violations. A report estimated that Capstone ultimately agreed to pay almost $15 million to settle the suit, but that was after expending an estimated $800,000 in legal fees.
Please visit the Cottages of Durham Facebook page and politely ask them to do right by these workers.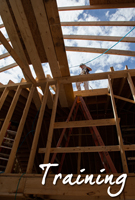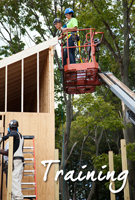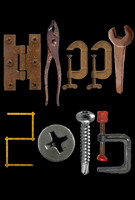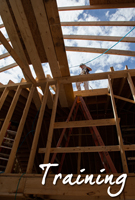 Featured Posts:
browse POSTS BY CATeGORY: