Open Position: Research Specialist
Posted by
on
The Carpenters Labor Management Program, an affiliate of the New England Regional Council of Carpenters, currently has an opening for a Research Specialist in the Central/Western Massachusetts. Research Specialists supply corporate research, analysis and other materials in support of Labor and Management working together to improve the quality of the industry and working people's lives. More detailed information about qualifications and day-to-day responsibilities can be found below.

To apply, please send a cover letter indicating your interest and why you want to work for the Carpenters Labor Management Program. Include your qualifications, a detailed résumé with salary history and three (3) professional references with addresses and telephone numbers by March 15 to:

John Flavin, Research Director
New England Carpenters Labor Management Program
750 Dorchester Ave, 3d Floor
Dorchester, MA 02125
Telephone: 617.307.5193
Fax: 617.268.7718
Email: jflavin@neclmp.org


Location: Central/Western Massachusetts
Salary Level: Depends upon experience. Excellent Benefits
Job Title: Research Specialist

ESSENTIAL DUTIES & RESPONSIBILITIES:
• Planning and executing all aspects of the research plan, which will include research requests, retrieval and review of public documents/records and all related correspondence, project review, production and distribution of written materials.
• Investigation and analysis of targeted contractors including uncovering relationships with sub and general contractors, construction managers, clients, suppliers and awarding agencies.
• Conducting comprehensive background research on targeted contractors identifying details on lawsuits, bonding capacities, project delays, cost overruns and shoddy work.
• Making regular visits to local agencies, such as courthouses, libraries, school boards, Register of Deeds throughout Central and Western Massachusetts.

QUALIFICATIONS:
• Strong, dedicated commitment to labor/social justice.
• Investigative research work experience, preferably in the construction industry.
• Proficient skills in Microsoft Office (Word, Excel, and Access) and experience in Internet information gathering or familiarity with a variety of computer based research tools.
• Self-motivation with ability to take direction and be a part of a team and able to complete a high volume of work in a short amount of time, with excellent skills in communication, writing, interpersonal and analytical abilities .
• Interest in local (municipal & county) government and policy is a plus.
• Background in planning, policy, land use, development processes, economic development is a plus.
• Familiarity of regional geography and regional politics is a plus.
• Knowledge of law and/or the construction industry is a plus.
• Valid Driver's license and motor vehicle with insurance required.
• Foreign language skills are required; bilingual English/Spanish and other languages is a plus.
• Women and People of Color are strongly encouraged to apply.

EDUCATION:
Bachelor's degree or higher degree in Labor Relations, Labor Studies and Library Science.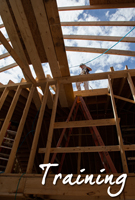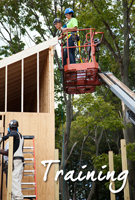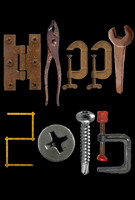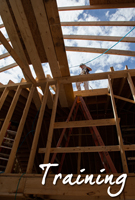 Featured Posts:
browse POSTS BY CATeGORY: