Carpenters demonstrating against Callahan
Posted by
on
A large group of carpenters are demonstrating on Newbury Street in Boston today against Callahan, Inc. The Bridgewater-based contractor is renovating a building that will feature housing and retail space. The company has a history of undermining industry standards for carpenters' wages and benefits. The company has been debarred for making misleading statements to qualify for a project and is embroiled in a controversial project with the South Shore YMCA in Quincy.
The South Shore YMCA recently selected Callahan for a new building project. This despite more than $100,000 worth of labor union carpenters had donated to two previous building projects and recieved a commitment from the Y. The Y was recently blasted for its decision-making and ethics by a series of stories in the Quincy Patriot-Ledger. Local 424 Business Manager followed up with a Letter to the Editor:
"The recent disclosure of questionable ethics on the part of YMCA board members comes as no real surprise to the carpenters union. During the general contractor selection process for the Quincy project, we asked that the process pass reasonable standards of integrity and honesty. Instead, they chose Callahan, Inc., a contractor determined to have lied under oath to qualify to bid on a school project in Hanover , where there were multiple violations of state and federal law.

"In the past few years, members and apprentices of the carpenters union have donated over $100,000 in free labor to the South Shore YMCA for work done at the Germantown Community Center and Camp Burgess . Yet we, often described as overpaid, were denied a legitimate opportunity to work on the new YMCA, while insiders collected over $2 million in fees. The Y's mission statement reads in part; "To put Christian principles into practice…" I think they forgot."

In Hanover, Callahan was found to have made misleading statements to justify its qualifications to bid on construction of a new High School. The town successfully fought to have put aside opinions by the Attorney General's office and a suit brought by union carpenters in Hanover that the project should be rebid. Though Callahan was awarded the job, they were debarred from bidding public work as a result of their actions and the project was not without further problems.
Two subcontractors working on the Hanover High School project for Callahan, Inc. were cited for violations of wage and hour reporting laws. Action Floors was issued a $2,000 penalty for intentionally failing to submit true and accurate certified payroll while Superior Foundations was found to have intentionally failed to pay proper prevailing wages on the project. Superior has been issued a $2,000 penalty for the violations and order to pay $3,802.94 in restitution to workers who were cheated. Superior was also cited for prevailing wage violations for work they did at the Swansea Police station.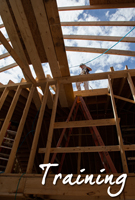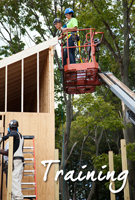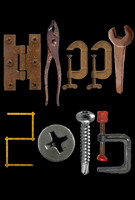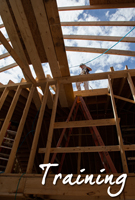 Featured Posts:
browse POSTS BY CATeGORY: