Community Rebuilding - Worcester
Posted by
on
Three years after a devastating fire forced the Stone Soup community center to close its doors, the rebuilding process has begun. On July 25th, the group held a groundbreaking ceremony at the site located at 4 King Street in Worcester, MA.
As reported in Worcester Mag, "Stone Soup's organizers wanted the center's values reflected in their rebuilding." The organization wanted to find firms that "were community oriented, had policies that had them hiring a diverse group of workers and subcontractors and offered apprenticeship and pre-apprenticeship training."
This was especially timely given the recent vote by Worcester City Council to move forward with a newly proposed Responsible Employer Ordinance for public construction.
"Stone Soup's main goal for the [groundbreaking] event was to thank all the partners for helping the community center rebuild by generating press about the value of apprenticeship and pre-apprenticeship programs, the importance of the Worcester REO and the success of community-labor partnerships," notes David Minasian, Local 107 member/NECLMP Researcher, and Founding Member of Stone Soup.
Stone Soup selected YouthBuild as the general contractor on the project. YouthBuild helps low-income young adults between the ages of 16-24 work towards their GEDs, while learning job skills through training and pre-apprenticeship programs. Before the fire, the community center housed various youth groups; the organization is pleased to present the opportunity to rebuild the facility to youth in the area, through the partnership with YouthBuild.
Carpenters Local 107 and the New England Carpenters Training Center (NECTC) are also an integral part of the efforts to help rebuild this community space. Apprentices from the NECTC are scheduled to start training on site in the coming weeks.
"It's a great partnership between the Carpenters, UBC Job Corps, and YouthBuild Boston and YouthBuild Worcester," said Minasian.
The groundbreaking event generated press in the Worcester area and was covered in the Worcester Mag, Go Local Worcester, and on the front page of the Telegram and Gazette. The project was also part of a broadcast on local television WCCA TV's Beacon Hill Chat with Senator Harriette Chandler.
Stone Soup is a non-profit organization that serves as a community resource center for various community-based groups in the city of Worcester. Learn more about the organization on their website.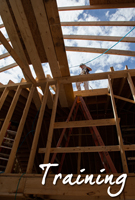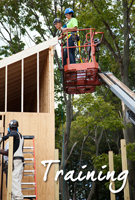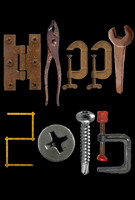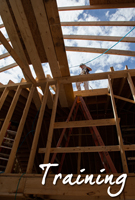 Featured Posts:
browse POSTS BY CATeGORY: